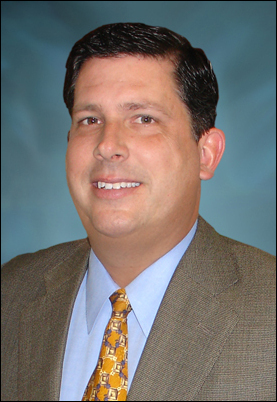 Santa Ana, CA (PRWEB) August 2, 2006
Kevin J. Gramling, the managing shareholder in Klinedinst's Santa Ana office, recently won a complex bench trial where the Plaintiffs alleged that the sellers of a condominium failed to disclose the presence of toxic mold.
Klinedinst represented a husband and wife who sold their Huntington Beach condominium to the Plaintiffs in November, 2004. Weeks after escrow closed, the Plaintiffs began experiencing water leaks and noticing water stains. The Plaintiffs hired construction and industrial hygienist experts to examine the problem. The experts concluded that two exterior decks and the condominium's wood siding were indeed leaking and causing mold growth.
The Plaintiffs and their two minor children moved out of the condo in January, 2005. One child was hospitalized repeatedly for symptoms allegedly caused by exposure to toxic mold spores. The other Plaintiffs complained of symptoms frequently associated with mold exposure, including respiratory ailments, rashes, and fatigue.
Four months after purchasing the condo, the Plaintiffs filed a lawsuit against the sellers, their real estate agent, the homeowners association, the termite inspector and the home inspector. Plaintiffs alleged causes of action for negligence, fraud, breach of contract, and negligent misrepresentation against the sellers. The Plaintiffs were seeking over $250,000 in damages from the sellers; all other parties settled prior to trial. The sellers denied experiencing leaks while living there, and denied covering up the water stains prior to completion of the real estate transaction.
Klinedinst attorneys were brought in to represent the sellers, and Kevin J. Gramling personally handled the case. Mr. Gramling has defended housing manufacturers, developers, mobile home park owners, apartment owners/managers, and commercial building owners in toxic tort litigation. Mr. Gramling's experience in complex toxic mold trials, including a defense verdict in the first mold wrongful death case to go to trial, was recognized as being crucial for the defense, especially with allegations of health ailments involving minor children.
In June, 2006, the bench trial (bifurcated) began in Orange County Superior Court, with Judge Derek Hunt presiding. The Plaintiffs presented numerous experts to prove their case, including a general contractor and a certified industrial hygienist. Mr. Gramling, on behalf of the sellers, was able to cut through the myths involving toxic mold, and presented a clear, concise defense without calling any expert witnesses.
On June 29, 2006, a minute order was issued finding in favor of the Defendants on all causes of action. The Defendants will file a memorandum of costs, and a motion for attorneys fees to recoup nearly $60,000 in fees and costs.
The impact of this case could be far-reaching, especially in light of the incredible number of real estate transactions in California. There are still many myths that surround mold and other toxic torts, and we expect these failure to disclose lawsuits to continue in the future.
The case was Griffith et al. v. Nguyen et al. (Orange County Superior Court, Case No. 05CC05122)
Klinedinst congratulates Kevin J. Gramling for his success in this contentious toxic mold case. For more information on Mr. Gramling and his qualifications, please visit:
http://www.klinedinstlaw.com/profiles/attorney/kevingramling/
About Klinedinst
Klinedinst PC has achieved the highest rating for legal ability and ethical standards by Martindale-Hubbell. We are a full service firm engaged in litigation and transactional law practice throughout the State of California, and serve our clients from offices in San Diego, Orange County, Los Angeles, and Sacramento. For more information about the firm, please visit our "About" section online at http://www.klinedinstlaw.com.
###