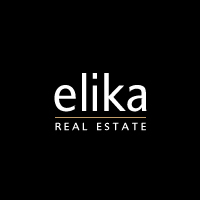 We are very excited about this acquisition
(PRWEB) October 20, 2010
New York, NY Elika Associates, Manhattan's first and only exclusive buyers brokerage, understands that real estate is the basis of wealth. It also realizes that many clients like to rent first prior to making a serious financial commitment. That's why the company recently acquired CityCribs.com - to extend its buyer reach and options.
"We are committed to providing New York real estate buyers and - now renters - with the most comprehensive representation and real estate database out there," says Gea Elika, founder and principal broker, Elika Associates.
Looking for a piece of New York City real estate can be a challenge. Elika Associates is focused on helping its clients to expertly navigate the rental and sales market, with minimal risk and maximum gain. And, now that it has acquired CityCribs.com, it can provide its clients with even more options.
During its tenure CityCribs.com was the most popular online housing resource in New York.
So, now in addition to having preferred access to exclusive New York City apartments for sale, Elika also has an impressive array of New York City apartments for rent. It also provides valuable real estate resources and tips for buyers and renters - alike.
"We are very excited about this acquisition," adds Elika. "It's a win-win situation. Clients are provided with more options and we expand our reach as well."
So, whether seeking to buy or rent a New York apartment, Elika is at the ready to cater to its clients' specific real estate needs.
About Elika Associates
Elika Associates is New York's premier buyers brokerage. Elika exclusively represents buyers and renters providing exceptional services tailored to each discerning client's unique real estate needs. Elika provides buyers and renters with expert unbiased assistance with all property inquiries while finding, managing and negotiating the purchase or rental of their next property. Elika Associates is a proud member of REBNY, FIABCI, NAEBA and REALTOR(TM).
Media Contact:
Gea Elika
of Elika Associates
+1-212-590-0540
info(at)elikaassociates(dot)com
# # #