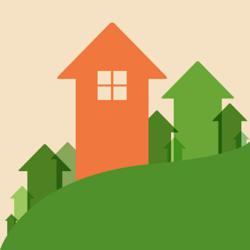 (PRWEB) January 15, 2013
Home buyer activity in Ohio is soaring, with many factors fueling the Buckeye State's economy and real estate market. Already in January we are witnessing a huge spike in buyer activity, a feeding frenzy of people seeking homes and investment properties. Our Analytics show an increase of 70% over December in online visitors in the first few weeks of 2013 already.
At the winter conference in Columbus, National Association of Realtor's Chief Economist Lawrence Yun made predictions of a 15% increase in average price for 2013 and 20% increase in sales nationally. Shrinking inventory, less unemployment and other factors bear on the national market with positive force, but gave Ohio special recognition: "I would not be surprised if Ohio outperformed the rest of the country in 2013 and 2014 in terms of home prices and sales," he said. Further reinforcing this perspective, CNN recently named Ohio one of the top states to own or start a business.
Vice President and Managing Partner, Pat Corle, published an insightful post January 6th on Home Experts Realty's "Home Blog" clearly demonstrating how the Greater Dayton area's home prices rose strongly in 2012 while inventory shrank, with predictions of her own for 2013. As an active Realtor, well known and respected leader in the Ohio's real estate industry you can take Pat's local predictions to the bank.
http://www.homeexpertsrealty.net/blog/
As our state makes remarkable and bold strides forward it turns the heads of many businesses comprised of various industries. The opening of several major casinos so soon after Ohio's bold move to embrace legalized gambling has brought an onslaught of construction; hotels and neighborhoods, renovations and new construction. Many small businesses are appreciating the extra revenues already.
"Location, Location, Location" applies to more than home buyers, business should take heed.
Entertainment and hospitality industries aren't the only ones that stand to benefit from a strong real estate market. Realize, Ohio's 500 miles of state border touch nearly 60% of the nation's manufacturing infrastructure and population. Talk about central and strategic location for businesses and industry. The metropolitan areas of both Dayton and Cincinnati have both enjoy great access to International Airports and sit within the Tri-State area of Kentucky, Ohio and Indiana. Commercial land and real estate in Ohio is quickly becoming a hot commodity, prime for manufacturing, shipping and distribution.
Now is the time to act, we don't expect to see another market like this for decades.