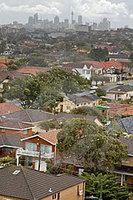 RealEstateReview.com.au - linking people to properties
(PRWEB) May 31, 2010
RealEstateReview.com.au is a totally free web-based resource created for anyone with an interest in Australian Real Estate. The site offers a multitude of news, reviews and information on the Aussie Property Market.
For those who would like to keep up to date with the latest developments in Australian Real-Estate, RealEstateReview.com.au is a must. Whether you want to occasionally check out the real estate news or sign up for a monthly newsletter – its all there.
There are a number of other Australian Property websites operating in the same space, offering news by subscription. This website is completely free to both advertisers and readers.
The site includes the latest developments in the Residential, Commercial and Industrial property sectors across all states and nationally. Changes in legislation, finance, taxation, and anything else affecting real estate are covered.
The Website is an opportunity for anyone who offers a product or service to the Australian property buyers, sellers as well as property investors to promote themselves to their potential audience for FREE.
Anyone interested in promoting a related business or product on RealEstateReview.com.au, or anyone interested in becoming a regular contributor to this website, please write to: info(at)realestatereview(dot)com(dot)au
###