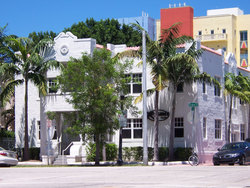 Board certification is a valuable credential that is becoming a significant trend in the legal profession
Miami, FL (PRWEB) October 23, 2007
Christian N. Folland, Esq. is one of a select group of Florida real estate attorneys whom The Florida Bar certified as a specialist in the real estate area of legal practice. Board certification recognizes attorneys' special knowledge, skills and proficiency in various areas of law and professionalism and ethics in practice. Board certified lawyers are legal experts dedicated to professional excellence. For additional information, please visit The Florida Bar web site.
"Board certification is a valuable credential that is becoming a significant trend in the legal profession," said Florida Bar President Frank Angones, Jr. "Specialization recognizes lawyers' expertise and professionalism, and is a natural progression for lawyers who can demonstrate high skill levels in particular areas of law."
Christian N. Folland, Esq., practices with Folland & Associates, LC in Miami Beach, Florida and operates South Pointe Title Company, a South Florida title insurance company. He is an active member of the Florida Bar and the Federal Bar for the Southern District of Florida. He also is a member of the Beach Preservation Committee for the City Commission of Miami Beach and holds an active Florida Realtor license. Folland has practiced law for nine years in the areas of residential and commercial real estate transactions including buying, selling, refinancing and leasing, short sales, title insurance, and new condominium developments as well as condominium conversions. As a Miami real estate attorney and owner of South Pointe Title, a real estate title company in Miami, Florida, he is well versed in both residential and commercial real estate closing and title insurance issues.
Board certified attorneys are the only Florida lawyers allowed to identify or advertise themselves as specialists or as experts. Attorneys who are board certified in real estate are specialists in real estate law as it relates to real property transactions including but not limited to real estate conveyances, title searches, property transfers, leases, condominium and cooperatives, interval ownership, mortgages, zoning and land use planning, real estate development and financing, real estate litigation, and determination of property rights.
Board certification is valid for five years, during which time the attorney must continue to practice law and attend Florida Bar-approved continuing legal education courses. To be re-certified, lawyers must meet requirements similar to those for initial certification. Not all qualified lawyers are certified, but those who are board certified have taken the extra step to have their competence and experience recognized.
###