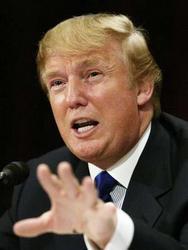 these entrepreneurs & experts want to give back to society
Los Angeles, CA (PRWEB) April 2, 2009
SuperCamps for the "Average Joe or Jill" ? Taught by a Billionaire? You betcha!
Billionaires, Multi-millionaires & Real Estate Gurus & experts have joined together to help one another and make more money than ever. Lawrence "LG" Loik, the president & founder of The Real Estate Investor Network http://www.REINclub.com states that "these entrepreneurs & experts want to give back to society" and are showing anyone from any economic environment how to "get back on their feet & beat the recession." Loik announced the opening of the "SuperCamp Series" in Los Angeles on May 2-3. The Official name is, The Deal Maker Summit & Masters of Real Estate Marketing SuperCamp.
Mr Loik feels "there's a massive need for us to do something for ourselves." He says,"Don't think that Mr Obama or the government will save you."
As a result, Loik has agreed to have a few Free Tickets to the event http://www.reinclub.com/masters available to the general public. The event features experts that are the best of the best. The names are the who's who of real estate, business, marketing & more. He calls it "The ALL-Star Game".
Never has there been as many of the #1 Experts in the respective fields as this. "The list reads like a dream come true", says Loik.
Experts on topics such as: How to get Free Money from the Government in the form of Government Grants, how to make guaranteed income with Government Tax Liens & Deeds, Buying Apartment Buildings with No Money for pennies on the dollar, Cash-Flow from owning Self-Storage Facilities,mastering Real Estate Short Sales, how to get 100% bank financing on bank owned foreclosed REO real estate properties, how to buy & sell 10-15 homes a month without leaving your desk, even how to go from Zero to Billionaire taught by a Billionaire that lived this.
Loik believes there is a huge opportunity for so many people that have lost their jobs that he has agreed to teach the public how to make money on the internet with no product, no website nor money. "Make money while you sleep", states Loik. That's pure passive income like Robert Kiyosaki & Donald Trump teach.
In addition, you can "schmooze" with these SuperStars at a free Networking Event the first night of the event.
For more information on upcoming SuperCamps visit http://www.reinclub.com.
For info on the Los Angeles Deal Maker Summit & Masters of Real Estate Marketing SuperCamp on May 2-3 2009
visit http://www.reinclub.com/masters
Contact
Lawrence Ruano- Director of Public Affairs
818-889-6006 ext 108
http://www.REINclub.com
###