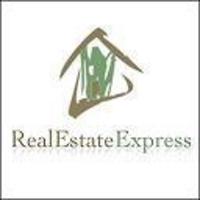 What better career than a Real Estate agent?
St. Louis, MO (PRWEB) January 2, 2009
Here is a story that blows those stereotypes out of the water. Earlier this year, 81 year young Violet Stegall of St. Louis, MO decided to start a new career in real estate. Violet loves people. She loves to manage her own time and she loves to be physically and mentally active, "What better career than a Real Estate agent?", said Violet.
And since much of the research that agents do is on computers, Violet realized she "needed to learn a bit more about computers". What better way, thought Violet, than to do her real estate agent licensing training on the internet? Violet found a company in Missouri called RealEstateExpress.com. "I have no background in computers", said Violet, "and really didn't know much more than how to turn the computer on. But it didn't matter; the staff at RealEstateExpress.com walked me through everything I needed to know to complete my training. And I never had to leave my house. If I needed help, I would just call them. They became my friends and supporters. In fact, when I passed my state licensing exam, they sent me a card."
Violet is now a licensed real estate agent near St. Louis, MO. At last check, she was on her way to a closing on New Year's Eve - impressive for the 81 year old rookie! More and more seniors are getting into second careers to earn a little extra money or just to stay active. RealEstateExpress.com recognized this and has courses specifically designed for those wishing to serve the senior market. They have also redesigned their website so that even a customer with no computer experience can easily complete their online real estate training.
For those who think they are too old to start something new, don't admit that in front of Violet or you will hear her story, loud and proud.
About RealEstateExpress.com:
Also known as The American School of RealEstateExpress, RealEstateExpress.com is one of the oldest providers of online real estate education in the US and has been offering online real estate license courses and real estate exam prep since 1997.
For more information about RealEstateExpress, go to http://www.realestateexpress.com.
Contact:
Jeff Reynolds
Media Relations
American School of Real Estate Express, LLC
12977 North Forty Drive, Suite 214
St. Louis, MO 63141
866-739-7277
Email: Jreynolds@RealEstateExpress.com
###