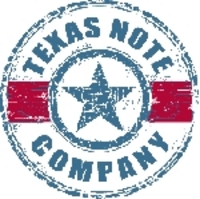 "If you can walk on water, you might be able to qualify for a conventional home loan. Maybe," says Texas Note Company president Robert Young.
Austin, TX (PRWEB) May 26, 2010
At last The Texas Note Company is ready to step in and make a big difference with owner-financing transactions and note sales at a time when the real estate climate and credit markets are facing some of the toughest challenges to date. When traditional lending methods say no The Texas Note Company says "YES". Formerly known as El Rey Financial, Texas Note Company is a group of real estate professionals who have recognized a need and are ready to fill it.
"If you can walk on water, you might be able to qualify for a conventional home loan. Maybe," says Texas Note Company president Robert Young. However, after the real-estate meltdown of 2008, many buyers (even many with great credit) have found themselves out in the cold when it comes to getting loans. That's when the owner-financing (or "seller-financing") approach is looking a lot more appealing.
Among the many advantages to an owner-financed deal are a larger number of prospective buyers, shorter closing periods and often, an ability to make a sound investment where taxes are deferred, ROI is ten-fold compared to a CD and your investment is secured by an asset should the payor not live up to their obligation. Additionally, should another opportunity present itself the home seller can always sell their note. Says one Texas Note Company customer, " I had to mess around with my note for three years collecting payments, then The Texas Note Company contacted me and cashed me out of my note (sell your note) and I had $75K in my account. I Invested in another program guaranteeing an 8% return and after 3 years I made more money than I paid for the house in my savings account.."
Texas Note Company is set to work with ten different real estate investors (all in the Central TX area) to buy notes outright and help draw up terms for owner-financed sales that will be attractive to the buyer and seller both. They are able to help with proper wording of the contract and walk the buyer and seller both through the process in a consultancy role. Typically in an owner-financed deal, the investor will purchase the note at a discounted rate of the balance, which will then prompt the seller to set a higher selling price. That's when things can get complicated for a seller who just wants to be done with the deal. Says Robert E Young of one satisfied customer, "When we closed the buyer's wife who couldn't qualify for a loan using traditional methods, made me a quilt and told me The Texas Note Company changed her family's future and offered her a chance when other wouldn't.
Even though the Texas real estate climate has not been hit nearly as hard as other parts of the country, home prices have sagged considerably and credit is much harder to come by. With a commitment to keep the money local, Texas Note Company has connections to investment capital and can help greatly in facilitating sales through creative, ethical deal structuring techniques.
Another arena where the management at Texas Note Company has seen growth is in loan servicing. By serving as the middleman between lender and buyer, the company can collect on the note, process payments, keep track of IRS 299 and 298 statements and do all the other tasks associated with a home loan, for a minimal setup fee and monthly fee.
In a real estate and credit market that has taken a serious beating in recent years, Texas Note Company is poised to help buyers and sellers both with flexible solutions and a great deal of expertise and experience in orchestrating transactions that will be beneficial to all parties.
For more information, visit http://www.texasnoteco.com or call (888) 304-7779
###