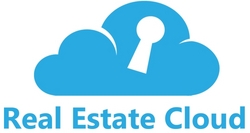 "Real Estate Cloud helped us get to where we are now. What they've created integrates seamlessly with our business processes, and we were able to apply our own logic to the services within just a few days." Anthony Longo, CondoDomain.com LLC
Boston, Massachusetts (PRWEB) February 7, 2011
Real Estate Cloud has launched as a service that streamlines the rental and leasing process for real estate brokers, property managers, and landlords. The service makes it easy to manage workflow of real estate and rental offices, allowing for more time to dedicate to other tasks such as sales and business growth.
"The service takes a very tedious and time-consuming process and streamlines it, allowing real estate brokers to capitalize on the expanding opportunities in the growing real estate market. Tasks such as tracking leads, managing calendars, and marketing are all combined into one efficient and innovative system. Our customers are long overdue for a product like this!" says Alex Sherbakov, President of Real Estate Cloud.
Real Estate Cloud's team has a strong background in online marketing, design and real estate experience, and recently received an angel investment that allowed them to develop this complete all-inclusive real estate service.
Anthony Longo, CEO of Condo Domain.com LLC, was one of the company's first clients and helped beta test the service. Longo says, "Real Estate Cloud helped us get to where we are now. What they've created integrates seamlessly with our business processes, and we were able to apply our own logic to the services within just a few days. We've struggled to find a company that was as responsive as Real Estate Cloud."
The company's experience in online marketing allows Real Estate Cloud to also offer state-of-the-art websites for their customers.
"If there is one thing that unites the majority of real estate websites, it is a poor user experience from bad design to stagnant information. We utilize our knowledge and experience to provide professional web design to every one of our clients," says Alex Sherbakov.
Real Estate Cloud lowers the operating costs of a real estate office by automating laborious processes and implementing the state-of-the-art real estate CRM directly into the service, thus simplifying the management of the office. The service comes populated with real-time data and imports and updates data at no additional cost.
For more information, visit Real Estate Cloud Website: Real Estate Software
# # #