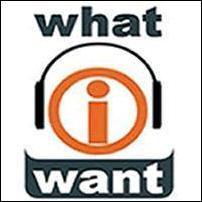 Virtual tour technology has worked well in the past, however in today's social and media driven internet landscape, visibility is king ! Virtual tours severely limit your visibility; providers are trying to hold on to low cost points with automated systems, however these systems are producing valued results anymore
Miami, Florida (PRWEB) May 7, 2008
Real estate video technologies are replacing virtual tours in organizations across the country. What I Want Real Estate has helped spur change amongst home-builders like Taylor Woodrow since 2005, and recently the residential market with firms like Prudential, Coldwell Banker,Remax and others embracing the transition from virtual tours to real estate video and podcasting technology.
"Virtual tours are only visible in 5% of locations that real estate video podcasts are; this presents a tremendous limitation in today's world of online visibility. Your listings should be found wherever consumers are searching, virtual tours can't offer this because they rely on software programs to develop their slideshows and they don't utilize distribution technologies such as podcasting." says Ryan Hoback, CEO of What I Want Real Estate.
With over 3,000 clients nationwide, What I Want Real Estate has been able to refine its distribution strategies to achieve targeted viewings for it's client's across numerous internet locations. Client's receive distribution and high visibility on Google, Yahoo, YouTube, iTunes, MeFeedia and over 50 other locations. In addition, the videos can be placed in all traditional MLS/IDX locations as well as Realtor.com.
"Within the first 30 days of developing a real estate video and podcasting it, agents are seeing hundreds of viewings," adds Hoback, "not to mention, agents have to do less work, there is no stitching necessary." Having a real estate video develop can be accomplished in two ways with What I Want Real Estate's service; you can take your photos and turn them into videos with music and professional narration, or you can schedule a crew to come film your property in high definition for full motion videos. Services start at just $50 dollars for videos developed from photos.
"Virtual tour technology has worked well in the past, however in today's social and media driven internet landscape, visibility is king ! Virtual tours severely limit your visibility; providers are trying to hold on to low cost points with automated systems, however these systems are producing valued results anymore," said Hoback.
###