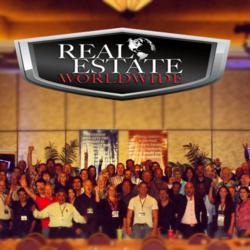 "We are calling this our mega-day of success secrets."
Scottsdale, Arizona (PRWEB) November 03, 2012
Today Real Estate Worldwide, Inc. (REWW) announces a one-day Intensive event, featuring the country's premier real estate investing team and trainers, to be held in Scottsdale, Arizona, on November 10th. While the two previous Intensive events offered two back to back days for real estate investors and budding investors to learn the secrets of building success in today's market, the November event packs all of this information into one day.
"We are calling this our mega-day of success secrets," says CEO Kent Clothier. Much like the September and October two-day Intensive events held in Scottsdale, the November one-day event is expected to bring attendees from across the country.
The November event lineup includes REWW Founders Advisory Board Members, CEO Kent Clothier, Jim Piccolo, Mary Piccolo, Heather O'Brien, Michael Hamburger, and Brent Payne. The Intensive will cover ways to build wealth using the proven investment methods and tools developed and utilized by Kent Clothier and MemphisInvest.com. Topics will range from how to quickly establish yourself in the real estate investing market and start making money within 30 days, to how to how to use the power of the Internet to evaluate properties in any city, to how to access hundreds of thousands of cash buyers instantly, to the "Reverse Wholesaling" strategy used by the thriving MemphisInvest.com team to create success over the past eight years, and more.
"We are going to give attendees all of the step by step help they need to achieve true financial freedom and experience the lifestyle they've always dreamed of…We can show them the systems and tools we used to do it…and exactly what it takes to dream it, build it and live it," says Clothier.
Real Estate Worldwide offers three products: S.M.A.R.T. System™, Total Access™ and Inner Circle. Each one is steeped in extensive research and development, in-field testing, advanced technology, and empirical data, to assist both novice and experienced investors in creating lucrative real estate investment portfolios. In addition to its educational offerings, Real Estate Worldwide also grants individuals the opportunity to market its products.
To make arrangements to attend this event, visit: http://www.REWWIntensive.com and register your free spot.
The company will officially launch on December 12, 2012