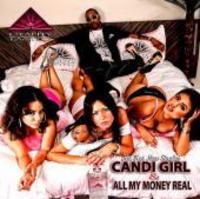 "It wasn't easy, but who said making a mogul was?", proclaims Reality Laster on his success.
Miami, FL (PRWEB) September 22, 2010
Reality Laster, aka The Boss of FUP MOB, has been out of the lime light and in the studio creating a masterpiece of an album titled Remember My Name, due to release in early 2011. The first two singles to hit the airwaves will be Candi Girl and Duffle Bag Ain't Big Enough. The diversity of sounds on this album will surprise and excite his fans. The first two singles are proof that, taking us from one end of the spectrum of urban music to the other.
Reality Laster has been on the Hip-Hop scene producing and performing some of the best music of the genre, along the way working with some of the hottest recording artist. His success started early on with his innate talent and musical genius, he is a force to be reckoned with on every level of urban culture.
Candi Girl showcases yet another dimension of Reality Laster's lyrical talents while giving the artist the chance to seduce us with his smooth voice and sensual attribute to Hip-Hop music. Reality's approach to this song make you understand that Hip-Hop is more than just gritty lyrics and hard beats.
The counterpart to that, which is in true Hip-Hop fashion, is the track titled Duffle Bag Ain't Big Enough. This is just another example of how life imitates art and Reality Laster is the perfect storyteller. Unlike many artists, Laster isn't afraid to take chances, taking it to another level, getting down and dirty but with realism and a style all his own. This single solidifies why he is a mogul among his peers in the Hip-Hop world. Both singles along with the videos will be released in October 2010.
###