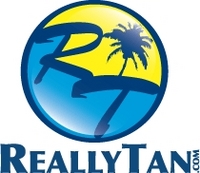 San Mateo, CA (PRWEB) March 21, 2008
For men and women of all ages, achieving a glowing suntan has become a tremendously popular goal. A glowing suntan is a healthy and athletic celebrity-like look. However, achieving a deep tan requires careful research and planning. ReallyTan.com has officially launched as a tanning portal providing a wealth of free information about tanning to fill this information need. The charter of Really Tan is empowering all tanners to learn as much as possible about maximizing their tanning lifestyle the healthy way. Really Tan is a site written by a tanning enthusiast for tanning enthusiasts.
ReallyTan.com includes informative articles spanning the following themes: indoor tanning, outdoor tanning and tanning product reviews. Indoor tanning discusses tanning beds as well as sunless tanning options. Outdoor tanning explores the tanning lifestyle, a healthy lifestyle of leisure and looking your best. Tanning product reviews investigate physical tanning salon locations, tanning lotions, swimsuits and more. Taking a unique approach, all reviews are of real products that Really Tan has tested out. Really Tan strives to pass along its knowledge of tanning products to its visitors, assisting tanners everywhere in their decision making process when making purchases.
Some of the most popular initial articles span topics as diverse as indoor tanning for beginners, showing off your tan, tanning tips for men, and getting a healthy workout while tanning. Advertisements for relevant tanning products, some of which have also been reviewed on Really Tan, accompany the tanning articles. Really Tan expects to primarily monetize its traffic and drive earnings through advertisements.
Overall, tanning is part of a healthy and athletic lifestyle. There are many benefits to tanning. However, tanning is also a complex subject with many nuances. Really Tan is looking forward to empowering tanners to upgrade their knowledge and continue to improve their tanning lifestyle. The summer is quickly approaching and Really Tan has launched just in time to help people everywhere maximize their tans and look their personal best.
To read free articles about tanning and achieving a golden suntan, please visit Really Tan.
Contact:
Really Tan
http://www.reallytan.com
# # #