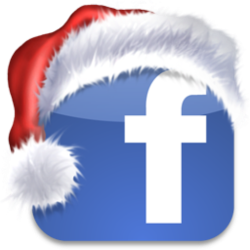 Austin, TX (PRWEB) November 09, 2012
ReallyLocal Marketing has served the Facebook marketing needs of small businesses across the United States since October 2011. Now in an effort to remove the barriers of entry for even more small businesses, ReallyLocal Marketing today announced on its website, http://www.reallylocalmarketing.com, a special holiday package to provide local retailers with a targeted advertising campaign that is simple to understand and easy to get started.
While many 'mom-n-pop' retailers find it difficult to justify paying for Facebook advertising year round, ReallyLocal Marketing is offering a 50-day package leading up to Black Friday and on through the New Year. The campaign runs for fifty days beginning on November 18th and is designed to give local retailers incredible Facebook exposure at a small business-friendly price--starting at just $12 a day for advertisements to be seen an average of 10,000 times per day. Plus the easy registration form at the Information Page was designed to get a quick phone call scheduled in just two minutes.
"Facebook is a game-changer for how small businesses can compete with corporate chains. Corporate chains have massive marketing machines that do a very effective job of buying customers. Our goal is to turn the table on these corporations and get your store's brand displayed repetitively to local shoppers in your target demographic so they recognize your store name as easily as they do a Macy's, or a Hallmark.
"Americans overwhelmingly want to support local businesses, they just need a reminder that you are on the town square and open for business." says Jace Campbell, ReallyLocal Marketing's President. "We are proud to serve small businesses all year long, but it is particularly important that we continue educating small business owners on the benefits of paid Facebook advertising. With the holiday shopping season being crucial to these retailers, this was the perfect opportunity for us to design a low-cost package with a high return on investment.
"I appreciate that these business owners have been cautious of investing in this form of marketing, so we wanted to eliminate as many concerns as we could. This led to a 50-day campaign with no long term contract, a low flat fee, and an affordable payment plan. I don't think we could have designed a better plan for the average store owner wanting to try paid Facebook ads for the first time. I'm proud of the package our team has put together for the season."
This holiday package has an affordable payment plan so that retailers do not have a large up-front cost. But just as important for many small business owners, the firm's Facebook experts are laser-focused on gathering the information needed to customize ad campaigns. This means a quick phone conversation and business owners can get back to minding the store.
Small business owners interested in learning more about paid Facebook advertising can visit http://www.reallylocalmarketing.com.
About ReallyLocal Marketing: ReallyLocal Marketing is a turnkey Facebook marketing firm owned by Austin-based ReallyLocal Solutions LLC. ReallyLocal Solutions LLC specializes in creating affordable Facebook marketing solutions for small businesses by designing repeatable processes and investing in the same advanced ad optimization software licensed by large corporations. ReallyLocal Solutions LLC is best known for its brand, ReallyLocalDining.com, which provides Facebook marketing solutions and guerilla marketing insights for the restaurant industry, and for its Facebook-integrated daily deal site http://www.reallylocaldeals.com.