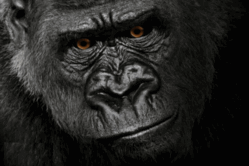 Hospitals need a real-time patient experience platform to meet the $1 billion HCAHPS Medicare reimbursement challenge.
Boise, Idaho (PRWEB) April 03, 2013
HCAHPS, the Hospital Consumer Assessment of Healthcare Providers and Systems survey mandated by Obamacare, has created a $1 billion situation and hospitals need real-time patient feedback to meet the challenge, says Martin R. Baird, hospital customer service expert and chief executive officer of South Office Analytics. Baird's hospital consultant team at SimplyShareNow.com has released a video showing how Obamacare is creating a patient-experience challenge for hospitals across the country.
Watch the "Billion Dollar Medicare Gorilla" video here.
"The Affordable Care Act, also known as Obamacare, mandates that hospitals will receive Medicare reimbursements based on patient experience," Baird says. There is $1 billion in reimbursements hanging in the balance."
Baird says he had his team create the "Billion Dollar Medicare Gorilla" video to explain why hospitals must have real-time patient feedback to compete effectively for Medicare dollars.
"Real-time patient feedback provides the opportunity for real-time service recovery and also allows hospital employees to give patients a better experience," Baird says. "A quality patient experience is critical to obtaining Medicare reimbursements and that experience is enhanced when a patient's problem is fixed quickly."
About South Office Analytics and SimplyShareNow,com.
With more than 20 years of experience helping businesses measure, manage and improve their service, Boise, Idaho-based South Office Analytics was launched to provide hospitals with the tools and platform they need to make an exceptional patient experience the cornerstone of their success. South Office Analytics has worked in some of the country's most competitive industries. It is now leveraging its proven systems to give hospitals and medical professionals the competitive edge they need to survive and thrive in this ever-evolving industry.
South Office Analytics may be reached at 208-991-2037 or via email at solutions(at)southofficeanalytics(dot)com. Visit the company's website at http://www.simplysharenow.com/.
###