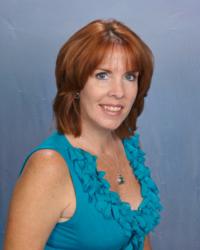 Today's local housing marketing is like the Wild West and working with a real estate professional will help both buyers and sellers navigate the process successfully.
Tampa Bay, FL (PRWEB) January 17, 2012
Realtor Ginny Zukowski, GoToRealty.net, reveals vital tips for home buyers on ways to avoid money pit houses in New Tampa, Temple Terrace and Tampa Bay area, FL, as the rules of navigating the local real estate continue to change. These rapidly changing rules are happening in every area of buying a home. Some of these rules have to do with the condition of the homes themselves. Bank Owned properties and Short Sale homes tend not to be in the best shape and could have hidden conditions. New requirements for home owner's insurance policies have made changes on roof and sinkhole coverage limitations. Changes to Federal Government regulations for banks and lending requirements make navigating an FHA loan quite tricky. "The rapidly changing rules in all of these areas require me to be on top of the market and its changes all the time so my clients are never blindsided," says Ginny.
"Buying a house in New Tampa, Temple Terrace and the Tampa Bay area is not like it is on HGTV's House Hunters where you look at three houses, make a bid and close. This is a possibility if someone is paying cash, and the sellers have a clear title," says Ginny. "However, this scenario is the exception and far from the norm. Bank owned properties can have their problems with having a clear title which can bring unsuspecting problems at close. Tough guidelines set by banking underwriters and more people having a harder time qualifying for a loan can also be a huge obstacle."
Ginny goes on to explain that the "money pit" can not only be a home that has hidden repair costs, home owners insurance policies may require the repairs to be made before they will write a policy. Also banks are not accepting all appraisals and often require second and sometimes a third appraisal before they will provide a loan which can mean a lower price than the original appraised amount and less than the contract price.
To help potential home buyers Ginny reveals the following tips:
Tip 1: Be prepared for the new changes and have open communication with the real estate agent and lender. Try to meet with them together and find out all of the upfront cash that will be needed to purchase the home. Buyers will need to pay for all inspections, appraisal, good faith money, and provide a down payment. With new "PMI" Private Mortgage Insurance, this could be several thousand dollars.
Tip 2: Once the buying process starts, be prepared for the closing to take some time. If it is a short sale this could be 4 to 5 months. The loan process is also taking longer, around 45 days on the average, and additional delays often occur.
Tip 3: Be on the lookout for properties that will soon need a new roof or A/C– home insurance policies can require new ones before they issue a policy and the mortgage lender requires home owners insurance. This can cost the buyers more upfront dollars.
Tip 4: Before putting in an offer, ask the realtor to explain all the possible things that could require more time and money at or before closing. As an example, the bank may not accept the appraisal and may require a second or even a third one. A bank approved appraiser may be required.
Tip 5: Be sure the realtor goes over ALL the fine print before an offer is submitted. Be aware of all the possible things that could go wrong and how it could impact the buying process up front, before an offer is made.
"Today's local housing marketing is like the Wild West and working with a real estate professional will help both buyers and sellers navigate the process successfully," says Ginny.
About Ginny Zukowski
Ginny Zukowski, GoToRealty.net, is a Realtor with Future Home Realty. A Realtor in the Tampa Bay Area since 2006, Ginny serves New Tampa, Temple Terrace, Wesley Chapel, Tampa Palms and the surrounding areas helping clients overcome the current market challenges. She not only helps clients find the home of their dreams, she also provides a network of professionals for lending, insurance, inspections, title companies, and home warranty needs. Her tenacity and follow through helps her get a home bought or sold with a 98% closing ratio. Ginny will be the featured realtor for the Tampa, Florida area on RealEstate.com starting February 2012. For more information visit http://www.GoToRealty.net or call 813-997-3290.
###