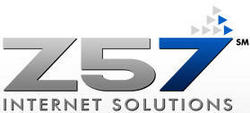 Over five years ago Z57 identified in Onboard Informatics a technology partner we could grow with – one that provided enterprise-class data gathering, processing and distribution," said Ryan Whitlock, Z57 COO.
San Diego, CA (PRWEB) February 23, 2010
Z57 Inc., a leading provider of real estate online marketing services, announced the company has transitioned thousands of their clients to the Onboard Informatics' Listings Web Service platform, their Internet Data Exchange (IDX) solution. With the 2009 integration of Onboard Informatics' state of the art IDX solution, Z57 REALTORS®' websites deliver timely, accurate and useful consumer listing information.
These newly integrated services combined with the historically available products from Onboard Informatics such as, home sale values, comparative values, local information on schools, community, businesses and more, has led to an industry-leading complete solution for both REALTORS® and consumers. This product provides MLS-approved Z57 clients and their site visitors the ability to search for home information based on a variety of parameters including, but not limited to: address; zip code; and local community--with filters for distance, time periods, price range, and property types with relevant localized content.
Z57 recognized the need for REALTORS® websites to meet the changing times and demands of buyers and sellers. With the addition of these data-rich tools, Z57 clients now have a competitive advantage throughout the real estate cycle.
Some of the key benefits of Onboard's Listing Web Service platform include:

Fully integrated branding, to convey a consistent message, look and feel.
Administrative tools are easily accessed in the host's Marketing Control Center (MCC).
Visually compelling search forms invite visitor interactions.
Property search results are integrated with Google maps.
Comprehensive IDX statistics track results for valuable feedback.
"Over five years ago Z57 identified in Onboard Informatics a technology partner we could grow with – one that provided enterprise-class data gathering, processing and distribution," said Ryan Whitlock, Z57 COO. "In 2010 we anticipate the expansion of our long-term partnership with Onboard based on new client acquisition from the superior functionality of their IDX solution."
"Since 1998, Z57 has proven that stamina and technological innovation in the business of real estate website marketing is a winning combination," stated Marc Siden, Onboard Informatics CEO. "Our strategic partnership with Z57 further supports their commitment to providing their clients with industry leading content through powerful end to end solutions, helping them gain strong advantages in a highly competitive marketplace."
About Z57 Inc.
San Diego-based Z57, Inc. is a personal Web marketing company for thousands of real estate professionals. Founded in 1998, the company specializes in feature-rich designed websites, with content, listings, lead capture and conversion tools, buyer/seller traffic generation through effective online marketing plans, listing syndication, Search Engine Optimization, drip e-mail marketing and a highly trained and responsive customer service team. Z57 provides clients nationwide with proven real estate solutions matched with personal service from more than 150 dedicated employees. The Southern California Internet marketing firm was recognized as an Inc. 5000 company and San Diego's No. 1 Web Development and Design Company. For more information call (800) 899-8148 or visit http://www.Z57.com.
About Onboard Informatics
Since 2001, Onboard Informatics has provided comprehensive local, regional and national real estate data solutions, powerful Web tools and Web services to some of the most innovative companies in the real estate, publishing, and technology. Onboard delivers seamless integration of property listings, community, school, neighborhood, geographic and demographic information to support clients in achieving business objectives on Web and mobile platforms. Privately held since its founding, Onboard is located in the heart of the world's financial center in the Wall Street area of New York City. For more information about Onboard Informatics visit http://www.onboardinformatics.com.
###