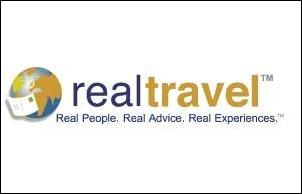 It is an honor to be recognized for such a prestigious award along side world-class websites in our industry
Los Altos, CA (PRWEB) October 4, 2006
RealTravel, Inc. (http://realtravel.com), a leading travel blogging and information travel site, has received the prestigious Standard of Excellence award in the 2006 WebAwards competition sponsored by the Web Marketing Association. This award honors RealTravel's outstanding work in interactive marketing and web development within the travel industry.
RealTravel is a travel blogging and information site that helps people research, plan and book their trips with insights and recommendations from like-minded travelers. All of the content contributed to RealTravel is rated by an editorial team to ensure the quality of information.
More than 2,300 sites from 35 countries were adjudicated during this year's WebAward competition. Each web site was reviewed against several criteria including design, innovation, content, interactivity, navigation, and use of technology. Entries were judged by a team of independent Internet professionals representing a variety of relevant disciplines of Web site development.
"It is an honor to be recognized for such a prestigious award along side world-class websites in our industry" said Ken Leeder, CEO of RealTravel. "We have worked hard to provide visitors to RealTravel the best usability and web performance experience possible. We are extremely proud to have our achievements acknowledged by this distinguished group of web industry leaders."
Now in its tenth year, the WebAwards is the premier annual award competition recognizing individual and team achievements for outstanding web development. They are sponsored by the Web Marketing Association who set the standard for high quality Internet marketing and website development.
About RealTravel
Recently named "One of the Twelve Essential Travel Websites" and "Best of the Web" by Forbes, RealTravel is a travel blogging and information site that helps people plan trips through the insights and recommendations of like-minded travelers, while also enabling marketers to appeal to people who are in the process of researching and planning a trip. Visit us at http://realtravel.com.
Media Contact:
Christina Brzica
RealTravel, Inc.
650.694.4970
# # #