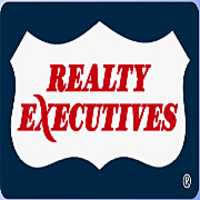 This award is especially rewarding because it was chosen by our peers from all over the world
Los Angeles, Ca. (PRWEB) May 12, 2008
Real Estate brokers and owners Jeff and Fafi Moore have built one of the largest Realty Executives brokerages worldwide over the past 19 years. They were recently named Most Valuable Owners of the year, a distinction awarded to only one of the more than 750 real estate brokerages throughout the Realty Executives organization each year.
The Most Valuable broker and owner distinction is awarded by the organization's brokers and owners, and honors one real estate broker (or broker team) each year that stands out to his or her peers as a successful owner who shows strong leadership and commitment to facilitating quality growth of the Realty Executives brand, system wide. Additionally, the Moore's have been honored with this award several times throughout their tenure with Realty Executives.
"This award is especially rewarding because it was chosen by our peers from all over the world," said Fafie Moore. "Jeff and I work very hard to conduct business in a professional and highly ethical manner and it's our goal to ensure that our sales associates are doing the same for consumers in Nevada."
With a long track record of operating successful Realty Executives offices in Las Vegas, the Moore's have also recently been recognized as powerhouses in several real estate industry publications. To date, Realty Executives of Las Vegas is home to more than 300 sales associates and four offices. In 2007, Realty Executives of Las Vegas associates closed an astounding $1.2 billion in sales for Southern Nevada consumers.
"We are so proud to have two leaders like Jeff and Fafie as a part of our Realty Executives system," said Rich Rector, president and CEO of Realty Executives International. "Their dedication to growing the brand and to providing real solutions to both sales associates and consumers alike has been a driving force to their success and I commend them for that."
In addition to operating a successful brokerage, this dynamic duo is also highly involved in the Southern Nevada community. Ms. Moore is currently serving as the 2008 chairwoman of the Las Vegas Chamber of Commerce and is active in the Greater Las Vegas Association of Realtors, Women's Council of Realtors, FIT for Tomorrow and the U.S. Civil Rights Commission. Mr. Moore is a certified real estate broker (CRB) and is a past director for both the Greater Las Vegas Association of Realtors and Nevada Association of Realtors.
About Realty Executives:
Realty Executives International, Inc. is one of the fastest-growing real estate franchises in the United States, with nearly 15,000 sales associates and over 750 offices. The Phoenix-based, privately held company has franchises in the United States, Canada, South Africa, Mexico, Costa Rica, France, Greece, Panama, Nicaragua, Columbia, Spain, Poland and Israel. Publications like Entrepreneur, Success and Inc. magazines have recently ranked Realty Executives International as a leader in the real estate industry based on franchise growth, management stability and financial soundness. For additional company information visit http://www.realtyexecutives.com.
# # #