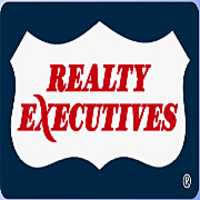 I have watched the Realty Executives name grow in both Indiana and Wisconsin in recent years and I am excited to be a part of such an exceptional brand like Realty Executives. The choice for us was easy, Deanna and I look forward to helping Realty Executives expand in Indiana while delivering quality services to our REALTORS and clients alike
Elkhart, IN (PRWEB) June 5, 2008
After more than 20 years of building a successful real estate business in the Elkhart area, Deanna Wilcox and Mark Moen join the globally recognized Realty Executives franchise.
Over the past several years Wilcox has distinguished herself as a leader in the real estate industry. Most recently she was recognized as the 2007 #1 Re/Max agent in the entire state of Indiana.
The new office, Realty Executives Experts, is located at 1300 Johnson Street, Elkhart, Indiana, 46514. Moen and Wilcox can both be reached at (574)262-1110.
"I have watched the Realty Executives name grow in both Indiana and Wisconsin in recent years and I am excited to be a part of such an exceptional brand like Realty Executives. The choice for us was easy, Deanna and I look forward to helping Realty Executives expand in Indiana while delivering quality services to our REALTORS and clients alike," said Moen.
The company currently has 5 sales associates with the resources and plans to expand significantly in the coming year.
Extensive sales associate growth is part of an expansion plan for the Great Lakes Region of Realty Executives, which currently operates 41 Realty Executives offices, with more than 500 sales associates and has a goal of 715 sales associates, and 50 open offices by the end of 2008.
"I am so pleased that Deanna and Mark have affiliated with Realty Executives because they both possess a superior level of professionalism and are highly motivated entrepreneurs. Given that Realty Executives has the tools and systems designed for the highly productive professional practitioner of real estate, Deanna and Mark will be able to build on their already successful business by providing an even higher level of real estate service to the greater Elkhart area," said Mark Vost, president of Realty Executives Great Lakes Region.
Realty Executives International, Inc. is one of the fastest growing real estate franchises in the United States, with more than 12,000 sales associates and nearly 800 franchises. The Phoenix-based, privately held company has offices in the United States, Canada, Poland, Greece, Israel, Australia, Spain, South Africa, Mexico, France, Costa Rica, Colombia, Belize, Panama and Nicaragua. Publications like Entrepreneur, Success and Inc. magazines have recently ranked Realty Executives International as a leader in the real estate industry based on franchise growth, management stability and financial soundness.
For additional company information visit
http://www.RealtyExecutivesIndiana.com or http://www.RealtyExecutives.com
# # #