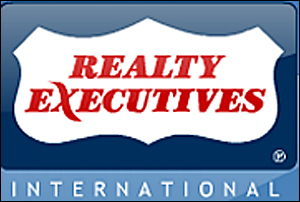 Realty Executives is designed for those top-notch, highly motivated real estate agents who want to concentrate on their clients. Nothing else. The people who join Realty Executives are already proven producers, people who are serious about their work.
Phoenix, AZ (PRWEB) March 2, 2007
Realtyexecutives.com has opened 2007 with a bang as it continues to accelerate its visitor growth the first 3 months of the year.
Month over month increases in consumers typing in real estate related keywords illustrate that real estate is still very popular on the web and at real estate search engines.
For example, over 3 Million people typed in the keywords "real estate" alone at Yahoo.com in January 2007. See here: Yahoo Search Marketing Keyword Tool Showing "real estate" result.
About RealtyExecutives.com:
Buying a home? Selling a home? Interested in real estate investment property? Realty Executives can help you meet those needs. Welcome to this vast U.S. and International real estate web site resource filled with real estate property listings, (not really true yet) skilled and knowledgeable Real Estate agents, (We refer to them as real estate Executives), MLS new home listings and real estate for sale, a real estate search engine, and powerful online tools to help you with home buying and home selling.
RealtyExecutives.com conveniently brings the world of real estate together in one place for you through its easy-to-navigate online Real Estate web site.
Combining such advantages as the latest Internet-based real estate tools and technology for optimal home buying and home selling effectiveness with support that keeps clients wishing to buy or sell a home satisfied, RealtyExecutives.com strives to educate consumers searching the Internet for real estate on the difference that choosing a Realty Executive can make in every real estate listing, investment, and transaction.
If you are interested in buying a new home, the homebuyer's section includes a resource center full of current and new real estate listings and search options. We also provide free home buyer resources and several professional advantages for why choosing Realty Executives is the best choice for your real estate needs.
Begin searching for your new home immediately by going to Find a Home, or by submitting an online request at Dream Home Finder so that an Executive real estate agent can retrieve MLS listing results tailored to your search in a timely manner. Real estate listing types range from town homes, condos, single family dwellings, houses and homes, to special interest purchases, such as equestrian, resort, luxury, commercial, water, land, and ranch properties, just to name a few. Free Home Buyer Reports and Moving Tips are also available in this section, as RealtyExecutives.com strives to keep their buyers educated in the constantly changing world of real estate.
To sell your home, check out the home selling center, where you can begin the listing process yourself at List Your Home by providing a brief description of your property and your contact information in order to sell your home. You can also get a free online quote of your property's current value at What's Your Home Worth. Tips for Sellers supplies informative resources on preparing to sell, timing the sale, and how to increase the value of your property while FAQs, Helpful Resources, and Moving Tips provide sellers with more information and added support.
As the true "Executives" of the real estate industry, the main objective of Realty Executives is to make the transaction stress-free and enjoyable for house buying and house selling consumers. This is part of the "Executive" difference, which the site describes further in such sections as Why Choose Us, What You Can Expect and The Executive Challenge.
Maybe one of the reasons that Realty Executives continues to provide excellence in customer satisfaction year after year is due to the impeccable selection of real estate agent professionals with typically more accreditation, education, and years of experience. As RealtyExecutives.com states, "Realty Executives is designed for those top-notch, highly motivated real estate agents who want to concentrate on their clients. Nothing else. The people who join Realty Executives are already proven producers, people who are serious about their work."
How to Become a Real Estate Agent
If you are a professional real estate agent who is ready to become an Executive and you're interested in real estate school and training, you can learn more about this possibility at Become an Executive or contact an executive already in the field through Executive Search. There is more information available at Our Company that gives both an overview of the company and its vision, while Birth of a Revolution, The Story Behind the Shield, and The Value of Our Brand reveals the history behind the company's start and the direction its president, Rich Rector, is now taking.
Finding a Real Estate Office World Wide is Easy!
With Realty Executives, there's a real estate agency office to assist you just about everywhere you may be and not only in the U.S. but around the world as well!
Real Estate Franchise Opportunities
Additionally, since its beginning more than 42 years ago, the company has become one of the fastest growing Real Estate franchises in any industry. Realty Executives International was recently ranked in publications such as Entrepreneur, Success and Inc. magazines as a leader in franchise growth, management stability and financial soundness. Go to Franchise Information to learn the advantages of owning a Realty Executives framchise, information on how to open a real estate office, and to request a confidential contact, or to explore the many other real estate franchise possibilities available. You can also follow links to international real estate offices in countries such as Canada, South Africa, Mexico, Australia, Ireland, Israel, Costa Rica, France and Greece or go to In The News for more information about Realty Executives through media coverage and public relations.
###