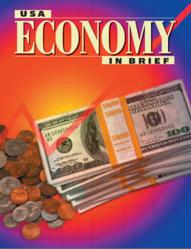 The poor state of the real estate market coupled with a weak job market has made it difficult for people to afford to stay in their homes...
Chicago, IL (PRWEB) June 14, 2011
According to RealtyPartner, for many years the real estate market is what kept the American economy afloat. Even when every other financial indicator seemed to suggest that the country was in trouble or that disaster was brewing, the real estate market stood strong, that is, until 2007. That year, home prices began to slide. The slide has been fast and furious and in 2011, the slide has not yet bottomed out.
"The toll that the housing crisis has taken on the economy and on the personal lives of millions of Americans has been immense." - Mark Quinones, RealtyPartner Founder & CEO
RealtyPartner's Research Reports show the poor state of the real estate market coupled with a weak job market has made it difficult for people to afford to stay in their homes. However, because so few people are in a position to buy a home, foreclosure and bankruptcy is becoming the only available option, much to the chagrin of desperate homeowners.
At one time, if an individual or family needed money, they could use the equity in their home and recoup it when they sold their homes for sale. When housing prices fell so dramatically, so fast, there was no equity. In fact, many homes became upside down. They were worth less than what was owed on them.
Once the housing crisis became widespread, banks became less willing to give out loans. This seeming unwillingness to loan money continues to this day. The only people who are now able to qualify for loans are those with stellar credit ratings. Good credit has become difficult to come by, in large part, because of the weak job market. Layoffs are now common place. People without jobs can't pay their bills. Unpaid bills leads to poor credit ratings and the inability to get a new home loan, which stymies the real estate market. Millions of Americans are in the aforementioned viscous cycle with no hope of getting out.
The prognosis for the real estate market is not good. Some analysts believe the market will continue to decline for another three years. This is partly because millions of properties are foreclosed or upside down. Until they get sold off, the real estate market will continue to be sluggish.
The bottom has fallen out of the real estate market. Home prices have dropped considerably, at unparalleled levels. With the difficulty of finding gainful employment, many individuals are unable to keep the homes they currently own or buy a new one. The logjam of homes on the market has made it difficult to sell and have caused home values to drop.
Where does America go from here? That's the question on every concerned citizen's mind. There doesn't seem to be any clear answers. 2012 is quickly approaching. It will be a presidential election year. Perhaps we'll hear some new ideas about how to get us out of this mess. Right now we need more than self-serving election worthy platitudes. We need real answers.
# # #