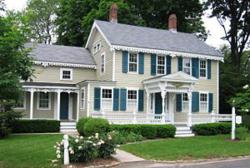 In the first quarter of 2011, they say the Home Value Index plummeted a record 3 percent during three short months.
San Jose, CA (PRWEB) June 06, 2011
People trying to put a positive spin on the status of real estate in this country time and time again. They'll try to say, "Well, the rest of the country is sluggish to recover, but boy, do we have places that are hot in OUR market!" Or hearing people say, "Yeah, there are a lot of foreclosures, but look at the prices and the interest rates for buyers!"
The fact of the matter is: We're in a recession, our real estate market has completely crashed, and we're still not to the bottom of this mess yet, according to RealtyPartner's Research & Development Team.
RealtyPartner.com reports the real estate market is darker than ever.
RealtyPartner reports that home values fell at the most rapid pace since the 2008 real estate recession began. In the first quarter of 2011, they say the Home Value Index plummeted a record 3 percent during three short months. Originally, they had predicted a bottoming of the housing values by the end of 2011, but with values dropping 1 percent a month, chief economist Stan Humphries says they are now anticipating continued decline in real estate values until 2012 at the earliest. Worse yet, by the end of the first quarter this year, nearly a third of Americans will be delinquent on their mortgage payments. A number of underwater borrowers are choosing to intentionally default, rather than pay more than their homes are worth! To give you some idea, the average Home Value Index was $239,879 in June 2006; now it is $169,600.
It is NOT a great time to actually taking out a mortgage , according to RealtyPartner.
The silver lining on this gloomy cloud was supposed to be that real estate prices are at record lows and interest rates are historically low too. However, what good are all these great real estate deals if the Average Joe can't get approved for a mortgage? RealtyPartner claims that the banks, which lost big-time during the great real estate recession, basically took a gamble and lost. Now they're playing it conservative and raising the bar for loan standards so high that nearly everyone is excluded these days.
Besides, the mortgage rates have already climbed from 4.48 percent for a 30-year fixed rate to 4.59 percent for a 30-year fixed rate overnight. That's assuming you have a FICO score of 560 + and you've saved a 20 percent down payment. Who has?
We can't continue lying to ourselves. The end of depressing real estate headlines is still nowhere in sight. The best we can do is look for companies who are willing to lend a helping hand (because the banks sure aren't!) and examine our realistic options, given the credit score and financial reserves we have.
###