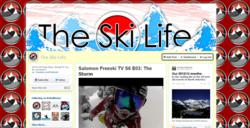 These are definitely some of the best custom designs we've seen — awesome job! JD - RebelMouse
Bozeman, Montana (PRWEB) November 14, 2012
Many people may not have heard much about RebelMouse yet, mostly because it's still supposed to be in private beta. But, with a leak to the press recently about a round of angel funding, the 'Mouse' is out of the bag.
It all began back in June, which is when RebelMouse launched the latest social media platform created by the former Huffington Post CTO Paul Berry. Berry described this new tool to be the "front page" to your life's beginnings utilizing the internet. RebelMouse is essentially a service that curates a Web page populated with links from Facebook and Twitter streams, using a clean graphical presentation that looks quite a bit like Pinterest.
Already, many savvy web entrepreneurs are grabbing up the hot keywords. And though this social wave has only begun, some predict that it could easily be more popular than Pinterest - Pinterest shot across the web like wildfire. Get one quick look at this hot new RebelMouse page format, and see what we mean: Custom RebelMouse Page Design
The primary solution of this platform is that people can directly publish Facebook, Twitter, Instagram, YouTube, Pinterest, blogs, and news feeds to a homepage which is constantly refreshing itself. One can also arrange what is posted on the front page and control specifically what they'd like viewers to see first. Instantaneously creating a super powerful social media landing page containing a common thread of activity; and/or selected activity from other writers and media across the web. RebelMouse aggregates these posts automatically like a Pinterest grid, but there are even more great features coming soon.
How Can RebelMouse Benefit Small Businesses?
With the efficiency of RebelMouse, it is now easier than ever to create a powerful social media platform for a business, product or publication. Even if social media has been neglected, now is a great time to take a look. The pain this platform really seems to solve, is the difficulty and embarrassment of not having an updated website, but with RebelMouse it is in perpetual motion!
The first thing one can do to get started, is find out about setting up a unique RebelMouse domain name. Then there's the option of branding the page with custom designs. Bloom Digital Media, Inc. is one company that has already begun to offer customized pages, training, and consultation.
Another powerful benefit of this social media structure is search engine optimization. Since the content is regularly updated text, images, and video, a dynamic page is ready to be indexed by search engines. Google's recent changes have emphasized relevant and regularly updated content, so this may be favorable for SEO rankings in targeted keyword niches.
As for custom RebelMouse page design, examples can be found in this page Bloom recently created for The Ski Life - https://RebelMouse.com/TheSkiLife. Here, instead of a standard blog or static pages, the Ski Life uses social media updates and news feeds from around the ski industry. This provides constantly updated social network lifestyle updates, product coverage, news, and personal postings within the skiing niche.
For a better understanding of what this new super social page can really do for a brand, visiting the Rebel Launch website may be a great start.