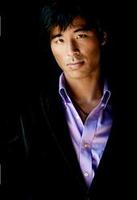 Chicago will always be my home, so it brings me great joy to be shooting a film in the city that I love. God Willing, this is just the beginning!
Los Angeles, CA (PRWEB) April 7, 2009
'Reborn' is a suspense thriller with the twists and turns of 'Bourne Identity' and the historical feel of 'Raiders of the Lost Ark'. Written by newcomers Jon Lee Brody and David Sepulveda, 'Reborn' tells the story of Marco D'Koh, a wealthy mogul who has it all except one thing: the truth. He's unknowingly tied to an ancient and prestigious warrior lineage that soon puts him and those he loves in danger.
Jon Lee Brody is a newcomer who hails from Palatine, Illinois (A Suburb of Chicago). At 25-years-old, he is as ambitious as they come. Jon likes to dabble in all aspects of the industry, whether it's directing, acting, producing or even recording music; it is because that quality that his peers refer to him as a 'Renaissance Man'. Another nickname that he has garnered is 'The Most Hyphenated Man in Hollywood' a nickname given to him by MySpace/YouTube personality 'Script Girl'.
Born of Hawaiian, Swedish, Korean, German and Native American Decent, Brody has a unique and exotic look and standing at 6'2, he has a commanding presence on screen. Hollywood has longed for the ever so exotic 'Eurasian' look, and Brody may be the answer to that. And of course, the answer to Hollywood's prayers comes from none other than Chicago!
His partner in crime for 'Reborn' is David Sepulveda. Sepulveda originally is from Spain where he quickly became a world class martial artist and is one of very few non-Japanese people to ever train in the sacred Shinobi warrior system. He quickly earned work as a stuntman on features like 'Indiana Jones and the Kingdom of the Crystal Skull' and has been an action coordinator on various projects due to his vast understanding of martial arts and human movements.
Brody says that he feels truly blessed to be working with someone like David and feels it is no accident that they met. He assures us that they are hard at work to make the movie happen.
'Reborn' is currently in development and is aiming to start principle photography in Summer of 2009 on location in Chicago. 'Reborn' has garnered interest from notable actors like: Dustin Nguyen ('21 Jump Street'), Courtney Peldon, Lester 'Mighty Rasta' Speight and Zuzanna Szadowski ('Gossip Girls').
The director is Reign Shaw, also a Chicago Native and the man behind many of the A-list music artists' music videos like Wayne Brady and also the director of upcoming films 'The Jump-Off' and 'Ragdoll'. Adam G. Key (also a Chicago native) is producing along with Brody and Sepulveda.
In addition to 'Reborn', Brody will also star in 'V.I.L.A: The Chronicles', which Brody tells us is a vampire movie like none other. He also recently produced and directed the original web series 'Interns Anonymous' (created by Roni Brown). And later this year, Brody will travel across the pond to England to be in the British spy thriller 'The Operative: Red Dawn'.
Chicago Director and Producer Eric Neal has also approached Jon about starring in his future television series called 'The Foreigner'. 'The Foreigner' is still in early stages of development but Eric has seen enough of Jon to know that he can build a successful show around him.
But Reborn is the vessel to jump start things for Brody, and 'Reborn' has Jon ecstatic to say the least. Jon hopes to bring even more hype to the city that he loves so much. "Chicago will always be my home, so it brings me great joy to be shooting a film in the city that I love. God Willing, this is just the beginning!" says Brody.
Watch out, Hollywood! No, scratch that, watch out WORLD!
Jon Lee Brody's IMDb: http://www.imdb.com/name/nm2657185/
###