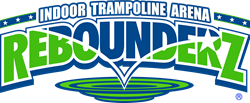 "This is an excellent opportunity to reinvest in our brand," said Al Palladino, president of Rebounderz Franchise and Development. "We see the potential to grow this business and turn it into one of our most successful locations yet."
HURST, Texas (PRWEB) December 15, 2014
Rebounderz, the rapidly expanding indoor trampoline arena, now owns its Hurst location, located at 900 NE Loop 820.
"This is an excellent opportunity to reinvest in our brand," said Al Palladino, president of Rebounderz Franchise and Development. "We see the potential to grow this business and turn it into one of our most successful locations yet."
Rebounderz is headquartered in the Orlando suburb of Sanford, Florida and Hurst is a suburb of Fort Worth.
Rebounderz representatives have seen the indoor trampoline arena flourish in the Hurst community. Recently, Rebounderz earned recognition at the 2014 Hurst Business Appreciation Awards, receiving the Outstanding New Business Award.
Rebounderz is ready to see the Hurst location become the top choice for birthday parties, dodgeball and active social outings for small and large groups, including team building and corporate events as well as intense individual and group exercise.
The Hurst Rebounderz Indoor Trampoline Arena was the nation's seventh Rebounderz location. Other states that currently boast Rebounderz locations are Florida, New Jersey and Virginia.
The previous owner no longer has any involvement with the Rebounderz franchise. Residents who would like more information about the Hurst Rebounderz location may visit the arena and go online to its official website at http://www.rebounderzhurst.com. Due to the change in ownership, new waivers are now required for all jumpers as of October 28th, 2014.
Rebounderz, known for its superior engineering and maximum safety, is focused on providing a safe way for the entire family to have fun and stay active. At Rebounderz, "superior engineering, maximum safety" is not just a slogan. From the patent-protected innovative designs to the rigorous training process for referees, Rebounderz strives to provide a safe, enjoyable experience for guests. Rebounderz's extreme fun facilities feature arena-style Jumpers with rebounding floors and angled rebounding side walls. Arenas offer a wide variety of choices for everyone, from playing "In-the-Air Dodgeball," dunking basketballs in the "Basketball Slam" and enjoying the many other games and fitness activities for guests of all ages and skill levels.
For more information about Rebounderz and franchise opportunities available through Rebounderz Franchise and Development, visit http://www.rebounderz.com, watch the franchise video and call 321-222-1300.
For additional information, image and interview requests, contact Axia Public Relations at 888-PR-FIRM-8, ext. 700.