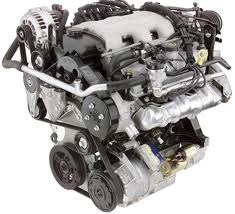 Apart from toll free number quotes, a faster web quote system is now in place.
Danbury, Connecticut (PRWEB) January 25, 2013
Cadillac is one of the luxury brands for the General Motors company and remains a popular fixture in the U.S. auto industry. The RemanufacturedEnginesforSale.com company is now discounting its replacement engines in this vehicle series online. The rebuilt Cadillac engines are now lowered in price to directly help vehicle owners. This price reduction is one of several that have been added since the start of this year. More information can be found online at http://remanufacturedenginesforsale.com.
Some of the brands in this GM vehicle series have been changed since initial inception. The DeVille, Seville and Escalade have all received exterior and interior enhancements through the production lifespan. General Motors discontinued several editions to make room in the inventory for newer editions.
Finding a motor for a classic vehicle at a discounted price is the goal of the new price drops. Both the Gen series motors and the Northstar editions in the V8 size are now represented in the online inventory for sale.
The price reductions that are now found online are a little easier to receive thanks in part to a new price quoting method. Apart from toll free number quotes, a faster web quote system is now in place. This system was installed online to help those performing price checks prior to making a purchase. The unlimited nature of this new system is helping to expedite the delivery of pricing to help buyers make faster decisions. The quote system is now available for online use 365 days a year. The complete inventory in the company warehouse is represented through this new system.
The GM price reductions that are now in place are applicable to the new turnkey engine series of motors that are now available for sale. A recent integration of these easy to drop in motors is designed to provide error-free installation in modern vehicles. The lineup for these engines includes Ford, GM and Dodge with more variants arriving this year. The turnkey engines include the I4, V6, V8 and V10 sizes to provide more options for buyers.
The recent news announcement for the turnkey additions can be found on the Internet at http://www.seattlepi.com/business/press-releases/article/Turnkey-Engines-for-Sale-Now-Discounted-Online-at-4218988.php.
About Remanufactured Engines for Sale
The Remanufactured Engines for Sale company frequently lowers its sale prices to help provide cost effective engine replacement solutions. The fast shipping and extension of warranty protection has helped this company to provide more incentives for online buyers. Through its engineering and development, new engines are frequently brought into this company for direct sale to consumers. The Remanufactured Engines for Sale company now holds what some refer to as the biggest inventory online for rebuilt automobile, pickup truck and sport utility engines. A complete online and offline quote system helps generate price quotes for customers.