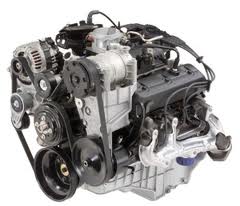 This new pricing is one way that this company is using to expand its customer network.
Lexington, Kentucky (PRWEB) April 01, 2013
A preowned vehicle with high mileage or one that has been involved in an automobile accident can require replacement. Various pricing is available by retailers for a replacement motor. The RebuiltEnginesSale.com company is now providing rebuilt car engines for sale online at prices lower than dealership MSRP. This new pricing is one way that this company is using to expand its customer network and provide discounted options for buyers. The company inventory can be searched online at http://www.rebuiltenginessale.com/engines.
Engine reconditioning is a process that has taken place for over 40 years in North America. The technologies now used to completely refurbish an engine block help to extend the lifespan of a used engine.
Each reconditioning procedure performed by an experienced engine facility helps to output motors in OEM condition ready for immediate installation. The car engines from Ford, GM, Dodge and import automakers now offered online are built, tested and distributed from one company before placed into inventory.
The testing of engines is now an important process completed by rebuilding engineers. Because most refurbished engines start from a used block, testing the application of cleaned and new parts is essential for ensuring customer installation will be without error. A new testing procedure known as dyno testing was recently added and announced by the RebuiltEnginesSale.com company. This testing procedure is one way used by this company to build engines that are comparable in use to brand new units produced by automakers.
The new testing procedures combined with recent inventory upgrades have helped this company to build a trusted network of engine buyers across the United States. Recent incentives created by this company are now taken advantage of by buyers searching for alternatives to auction engines and other engines sold by third parties.
The warranty program upgrade now provided for all sales is helping to extend 36 months of coverage for each engine purchase. This new policy of protection is an example of measures put in place this year for all engine buyers.
About RebuiltEnginesSale.com
The RebuiltEnginesSale.com company is a leading engine rebuilder providing Ford, General Motors, Chrysler, Toyota, Mazda and other engine brands for discounted prices. This company employs rebuilding experts capable of producing OEM motors that are ready for installation inside of cars, trucks and sport utility vehicles. The RebuiltEnginesSale.com company monitors the inventory levels and special requests by customers to help build one of the largest refurbished motors inventories currently found on the Internet. Through rapid shipping and warranty protection, this company provides options that other dealers leave out for online engine sales.