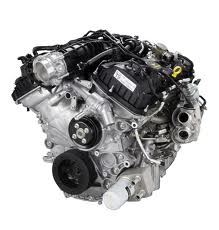 I4, V6 and V8 sizes are now provided in the company inventory.
Green Bay, Wisconsin (PRWEB) February 15, 2013
The automotive engine is a key component in modern vehicles. Used vehicle owners can struggle with frequent breakdowns or part failures during the ownership period. The inventory of automotive engines has now been increased online at the CarEnginesforSale.com website. This company is now providing rebuilt car engines directly for sale to automobile owners or companies planning to purchase for customer installations. These additions are helping to grow the online options available to locate a replacement for used motors. The company Inventory of rebuilt editions can be searched online at http://www.carenginesforsale.com/blog.
Engine reconditioning is a process that has been developed for more than 40 years in the automotive industry. The option to change out worn or defective parts on the entire engine block makes up the foundation of a rebuild. The new rebuilds that are offered online include the most requested engine sizes by the public to help expedite installations for customers.
I4, V6 and V8 sizes are now provided in the company inventory as a way to locate replacements quickly during the research process. The company search tool online gives instant access to all automaker types currently carried online..
The expansion of remanufactured engines online has resulted in new website upgrades at the CarEnginesforSale.com website. All customers now have instant access to a price quote display system. This tool has been designed to make price distribution faster and easier on the Internet. A unique form is offered with a series of simple questions that helps this company provide immediate pricing for specific size of engines and automaker types. It is this tool that can be used as one alternative to the toll-free number in place for customer assistance.
Import motors can be difficult to locate for some retailers that do not have distribution contracts with companies able to acquire foreign automaker engines. Recent changes to the company import inventory have created easier ways for customers to purchase a foreign produced motor.
The Toyota inventory has recently been increased and includes many of the most successful models of engines used by this automaker. The news report for the inclusion of these engines can be found on the Internet at http://www.newstimes.com/business/press-releases/article/Toyota-Car-Engines-Now-Added-for-Sale-Online-at-4170597.php.
About Car Engines for Sale
The Car Engines for Sale company rebuilds top automaker engines that are sold to the automotive industry and to owners of cars searching for a reliable engine replacement. Price discounts are frequently offered by this retailer in comparison to the high markup charged by some companies selling like motors. Aside from carrying preowned units, this company specializes in reconditioning domestic and foreign produced engines. The Car Engines for Sale company protects all buyer purchases through its coverage of warranty for a time frame of three years after purchase. These inclusions are examples of ways that this company has improved its profits annually.