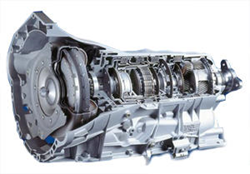 Hundreds of Chevrolet vehicles have used different variations of the automatic transmission over the past 30 years and we're now offering a majority of replacement units for sale online
Atlanta, GA (PRWEB) December 30, 2013
New technologies in the automotive industry are helping some companies to restore functionality in used condition parts. The Powertrain Pros company rebuilds transmissions and is now announcing the sale of its rebuilt Chevy 4 speed transmission inventory online at http://powertrainpros.com/chevy-4-speed-transmission.
These OEM rebuilds are now featured as manual and automatic edition units from the Chevrolet brand of vehicles. Suppliers in the preowned industry have been used to supply the original blocks now used to recycle the transmissions into a like-new build. The remanufacturing facility at the Powertrain Pros company is now equipped for rebuilding all General Motors gearboxes.
The special web sales discounts that are now included with each Chevrolet rebuilt transmission are now located when consumers visit the company homepage and research the inventory available. A modified research system for company transmissions in stock now includes price quotes as part of the customer service advancements made this year.
"Hundreds of Chevrolet vehicles have used different variations of the automatic transmission over the past 30 years and we're now offering a majority of replacement units for sale online," said a source from the PowertrainPros.com website.
One additional feature included with the authentic gearbox rebuilds now provided for the Chevy brand of vehicles is the improved warranty protection. While some companies rebuilding auto parts can warranty for a year or less, all supplied transmissions now include an unlimited mileage protection plan for a two-year period after installation.
"This extended warranty plan is expected to create more value to auto owners, body shops, mechanics, salvage companies and other clientele buying from our online resource," the source included.
The PowertrainPros.com website is now updated each day with different inventory that has passed evaluations and is now available for U.S. shipments. A new customer order number at 1-888-292-8807 is now one alternative option to explore company inventory and available pricing for Ford, Chevy, Dodge and other automaker gearboxes in stock.
About PowertrainPros.com
The PowertrainPros.com company is one automotive resource that is available online to find remanufactured transmissions for sale at prices under the standard list price marketed by most auto dealers. This company employs a team of building experts who rebuild Ford, Dodge, Jeep, Chevy and other brands of gearboxes. The PowertrainPros.com company has introduced its searchable Internet website this year featuring all of the available transmissions in stock ready for domestic shipments. A customer support number was included in 2013 as one additional customer service tool.