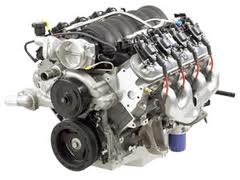 These new additions are built from used crate engines that are pullouts or acquired from other reliable sources.
Boise, Idaho (PRWEB) February 26, 2013
Engine rebuilding is a process that is designed to make old engines new again through specific procedures. The RemanufacturedEnginesforSale.com company is now offering rebuilt crate engines as part of its regular inventory. These new additions are built from used crate engines that are pullouts or acquired from other reliable sources. Discounts are applied to the sale price of these engines to make them an affordable option for replacement. More information can be located online at remanufacturedenginesforsale.com/rebuilt/turnkey-engines-sale.
Crate motors were introduced in the late 1980s as a way to help project car builders find an easier installation method. Crate motors are complete engines known as drop-in ready due to the elimination of installing important components.
The turnkey engines that are now offered in the crate lineup are reconditioned inside of a newly renovated facility that is capable of producing nearly any engine made within the past 25 years. The discount pricing applied to these engines is expected to help automotive owners, project car builders and companies that install replacement engines.
Tests are available to prove calibration and other measurements when engines are built. Foreign and domestic automakers use these processes to avoid breakdowns or other errors after installation is completed. The RemanufacturedEnginesforSale.com company has integrated the testing processes that allow this company to output motors that are comparable in performance to OEM builds fresh from an automaker factory.
The reconditioned crate units now supplied go through dynamometer testing at no additional cost to buyers. These measurements and reports are compared with manufacture data before shipment.
The new innovations put forth by this company are in response to recent growth that has happened over the past 24 months. As one of the top online sellers, this company distributes engines in North America and to Canada on a daily basis. Shipment contracts have helped this company open up more distribution outlets that help eliminate delays in shipping that can cause lower customer satisfaction ratios. This company now imports and stocks engines that can be hard to locate through secondary sources.
About Remanufactured Engines for Sale
The Remanufactured Engines for Sale company supplies reconditioned motors from some of the top automakers in the world at discount prices. By updating its inventory daily, this company is able to supply accurate data to customers who request price quotes and other information required before purchase. The VIN number matching system now in place online is able to provide information that would normally be delayed through offline processing. The Remanufactured Engines for Sale company now attaches a warranty document that provides unlimited coverage for three years after purchase is complete.