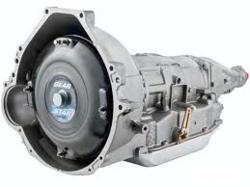 The rebuilt units now sold online receive internal testing for compression and gear ratios before sale to the public.
Houston, Texas (PRWEB) February 17, 2013
Dodge is one of the leading automakers in the United States. This company supplies its lineup of cars, trucks and SUVs that all require manual or automatic transmissions. The RebuiltTransmissionsforSale.com website is making it possible for all buyers to receive a no charge two-year warranty upon purchase for rebuilt Dodge transmissions. More details can be found online at http://rebuilttransmissionsforsale.com.
This new coverage is one way this rebuilt company is raising the quality of its assemblies. The warranty protection is automatically supplied with website or telephone orders.
Dodge produces automatic and manual transmissions under the guidance of its parent company Chrysler. The technologies that are developed are used throughout the entire inventory that is produced. The process of rebuilding transmissions is relatively new in the auto industry.
As an alternative to purchasing preowned units, the rebuilding process helps to make a transmission like new. The new warranties applied to the Rebuilt Transmissions Co. inventory are offered in part due to the expert level reconditioning now supplied.
Engines are frequently classified as high or low mileage. Mileage that can deteriorate motors can also deteriorate the secondary parts like a transmission. A series of gears and other internal components are used inside of gearboxes that receive equal amounts of wear and tear compared with a motor. From fluid leaks to premature breakdown, vehicle owners can face a range of issues during the ownership of the vehicle. The rebuilt units now sold online receive internal testing for compression and gear ratios before sale to the public.
New increases in inventory have been made by this company over the past year. The acquisition of hard to find transmissions is one way this company is helping all buyers searching for car, truck or SUV units. Increases to the Ford, Chevy and import lineups have been made to supply the public with more options for purchase.
New pages are added online to the company website to offer helpful information during the research process of a reconditioned transmission. The company inventory search tool can be located at http://www.rebuilttransmissionsforsale.com/blog.
About Rebuilt Transmissions for Sale
The Rebuilt Transmissions for Sale company supplies refurbished automotive transmissions to the public and to auto companies. A discount price structure is used by this company to mark down its inventory to levels not typically found through retailers. This company now offers warranty protection and assurance with all sales for no additional cost. Regular inventory upgrades are made by this company to provide one of the largest resources on the Internet. The Rebuilt Transmissions for Sale company is staffed by automotive industry experts who personally assist all customers online and offline.