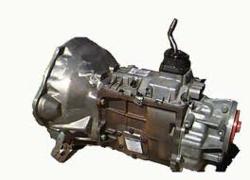 The Got Transmissions company is one of the largest operating online that rebuilds domestic and foreign units for sale.
Beaumont, Texas (PRWEB) January 05, 2013
The GotTransmissions.com company has added a line of rebuilt transmissions for Intrepid cars for sale online. This used and rebuilt dealer has upgraded its Dodge inventory to create an online marketplace for buyers or installers of late model and classic gearboxes. The new Intrepid editions are expected to provide an additional resource online to help buyers save time and money when performing a transmission swap. More information can be found online at http://www.gottransmissions.com/blog/dodge-transmissions-caravan/dodge-intrepid-42le-transmission.
The 42LE series is based on the Ultradrive technology that was created by Chrysler. This series was based on the LH brand vehicles and the Intrepid uses this popular body style. As one of the best sellers of the 1990s, the Intrepid is still in use in the U.S. and Canada. Vehicle owners and mechanics that still use this vehicle can now benefit from the rebuilt editions that are now for sale online.
Apart from an automobile engine, the transmission is one of the integral parts of vehicle operation. The manual and automatic editions that are used help regulate the speed of vehicles. While all transmissions require service for proper functionality, some might require a total rebuild to ensure accuracy. The Got Transmissions company is one of the largest operating online that rebuilds domestic and foreign units for sale. These are offered as OEM replacements for cars, trucks and SUVs.
The addition of the Dodge Ultradrive is part of a larger expansion that has taken place for online and offline sales. The Chevrolet and Ford brands have been increased in stock to provide more variety for buyers. Both the passenger car and pickup truck lines have been increased for buyers. The recent addition of the Ford F-Series units marked the start of these new upgrades. The announcement for recent Ford additions can be found online at http://www.prweb.com/releases/ford-transmissions-sale/rebuilt-transmissions/prweb10243800.htm.
About Got Transmissions
The Got Transmissions company started selling online in 2007 and has built one of the largest inventories for foreign and domestic units online. The purchasing department at this company locates and inspects used automobile, truck and SUV gearboxes and brings these in for rebuilding work. The assemblies that are rebuilt are offered for reduced pricing to help vehicle owners and B2B companies find reliable replacements for a low price. The Got Transmissions company has expanded its services online and now offers shipping of in stock units for no cost. This incentive as well as recent upgrades have helped this company increase its 2012 sales.