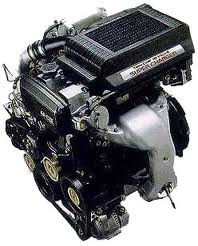 A used engine can be described as one that has high mileage and is nearing the end of its useful life.
Hartford, Connecticut (PRWEB) February 02, 2013
Automotive engine replacement is one of the issues that can happen to a vehicle owner after engine breakdown or vehicle collision occurs. The costs for changing out a motor can vary from company to company. The RemanufacturedEnginesforSale.com company has reduced all of its rebuilt engine prices for online and offline sales. This company is one of the largest providers in the remanufactured engine industry and is helping to reduce replacement costs for buyers. More information can be found at remanufacturedenginesforsale.com.
New vehicle owners typically receive protection from sudden accidents or parts failures through dealership warranty programs. It is this protection that is usually included in the vehicle purchase price. A person using a preowned vehicle can have a breakdown or other problem that is not covered under any type of policy.
The average auto industry policy does not cover engine breakdown according to industry research. The discounted pricing that is now offered online can be useful for secondary market vehicle owners.
A used engine can be described as one that has high mileage and is nearing the end of its useful life. This is one of the reasons that finding warranty protection for preowned motors is difficult. Engine reconditioning is a process of restoring the original value to an older engine. This intensive process requires trained mechanics working inside of an equipped facility to produce a factory built version of automaker motors. The rebuilt motors that are produced by the RemanufacturedEnginesforSale.com company follow all documented guidelines for quality from Ford, General Motors, Chrysler and import automakers.
The rebuilt portion of the company inventory now houses some of the most in-demand engine types in North America. The crate side of the company has recently expanded to include turnkey motors. These are prebuilt editions that are ready for immediate installation. These are generally preferred by project car builders making a quick swap.
The integration of these turnkey editions is expected to increase the annual sales currently made by this company. The initial news announcement for this recent upgrade can be located online at http://www.seattlepi.com/business/press-releases/article/Turnkey-Engines-for-Sale-Now-Discounted-Online-at-4218988.php.
About Remanufactured Engines for Sale Co.
The Remanufactured Engines for Sale Co. upgrades its technologies and testing to help offer reliable and affordable rebuilt motors to the public. This company has been selling inside of the automotive industry for decades and has established its excellent reputation through quality craftsmanship. By hiring a staff of dedicated mechanics, the Remanufactured Engines for Sale Co. is able to produce foreign and domestic builds that are guaranteed to install quickly. The 3-year warranty protection recently added to the entire warehouse stock is one additional way this company is increasing its customer assurance level.