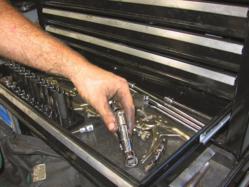 The rising labor costs for ASE certified mechanics is one of the factors that someone can encounter when searching for a reliable way to fix engine trouble.
Dallas, Texas (PRWEB) May 30, 2012
Rebuilt engines are still susceptible to damage depending on where each engine is remanufactured. The term rebuilt can have a different definition to some engine builders that change out worn out parts and sell engines online and offline. A standard mileage warranty for a used or rebuilt engine is 12,000 or 12 months. This period of time is usually not long enough to protect against unexpected errors and faults with the OEM parts that are used for most rebuilds. Engine rebuilder, http://www.carenginesforsale.com, is now including an unlimited mileage warranty for all engines sold from its website. This extended warranty period will cover engines up to the end of the OEM parts warranty for all parts applied to each engine during the rebuilding process. This new warranty extension applies to Ford, Chevy, Jeep and Dodge engines.
Most U.S. automakers have engine shops that are used to design, test and manufacture the automobile, truck and SUV engines that are placed into vehicles sold to the public. The warranty work for engines that have problems is traditionally completed by dealerships where the cars where purchased originally or by a third party mechanic. The rising labor costs for ASE certified mechanics is one of the factors that someone can encounter when searching for a reliable way to fix engine trouble. "We get to speak with engine mechanics, salvage yard owners and average people everyday that desperately need a reliable engine for replacement," said Jeanie Segar, Call Center Supervisor at CarEnginesforSale.com. "The rebuilt engines that we sell are designed for value and performance and offer customers an easy solution for an engine swap," Segar added.
One of the ways that a consumer or business owner that purchases engines from online engine dealers can verify the condition of an engine is to inquire about testing. There are engines sold from small websites, auction websites and classified advertisements that have not been verified or checked for quality control. Dyno testing is the industry standard way to evaluate the compression ratios for oil or combustion depending on the type of engine that is tested. Engine dealers like http://www.carenginesforsale.com that incorporate dyno testing before the sale of used or rebuilt engines to the public can certify the engine quality and provide performance data when requested by consumers.
About CarEnginesforSale.com
Car Engines for Sale first opened its doors in 2009 with one small warehouse and an even smaller staff of employees. Over 3 years of growth and this engine rebuilder is now one of the most respected and trusted engine dealers selling engines online in 2012. Part of the success earned by CarEnginesforSale.com comes from its pricing structure that is typically lower that dealerships and salvage dealers. Both offline and online sales have contributed to the growth of this retailer. Its inventory now includes used and rebuilt engines from Ford, Chevy, Dodge, Toyota, Honda, Nissan and Jeep.