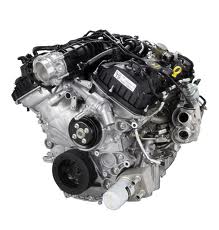 This Ford 3.0 motor remains in use for Fusion and some Escape SUVs to provide the fuel economy and horsepower that Taurus owners enjoyed.
Altoona, Pennsylvania (PRWEB) June 02, 2013
Ford Taurus remains popular with secondary market automotive companies due the demand for the 3.0 V6 motor used. One company is now offering this unit in refurbished condition to provide a lower mileage variant to buyers. The CarEnginesforSale.com company is has listed rebuilt Ford 3.0 engine inventory online for the Taurus. These Vulcan and Duratec series motors can be reviewed at http://www.carenginesforsale.com/ford-engines/ford-car-engines. The inclusion of this engine series is expected to help Ford vehicle owners with compatible cars to find a trusted replacement without the traditionally higher dealership costs.
The changeover from the four-cylinder to the six-cylinder engine in the Taurus helped to increase sales in the mid 1980s. This engine type was also used successfully in later years until the termination of the Taurus brand. This Ford 3.0 motor remains in use for Fusion and some Escape SUVs to provide the fuel economy and horsepower that Taurus owners enjoyed.
The addition of the 3.0 refurbished units at the Car Engines for Sale Co. is expected to increase the amount of buyers using this company to find secondary market V6 motors online. The suppliers fulfilling company orders are able to ship to all states in the U.S.
New features now exist on the CarEnginesforSale.com company website to help buyers locate current stock online. The addition of a search and quotation tool for prices has helped more people to locate engines without performing any type of research. To help buyers use these tools, new pages have been written and published on the company website.
These pages now inform buyers of the quality of each motor as well as important elements like age that can be used to educate engine buyers. The tool to receive price quotes is now published on each of these pages to simplify the pricing process. This 24-hour quote tool receives multiple updates daily to guarantee accuracy.
The 3.0 Ford motors now sold from the company inventory are in relation to the GM engines that were recently announced in the news release at http://www.prweb.com/releases/chevy-car-engines/chevrolet-engines-sale/prweb10640144.htm. The Chevrolet engines have helped to improve the types of motors that are now purchase by buyers. These Ford and Chevy inclusions have expanded the reconditioned inventory of motors that can be sorted, quoted and ordered online. The testing procedures and evaluations that are performed prior to customer sale have raised the output quality of each engine that is ordered and shipped in North America.
About CarEnginesforSale.com
The CarEnginesforSale.com company supplies reconditioned car engines for Ford, Chevy, Dodge, Plymouth, Honda, Toyota and other automakers. Investments into the latest technologies and mechanic training programs have helped this company to provide better quality rebuilds that are warranted for a 3-year period of time. The CarEnginesforSale.com company created its website for easy access to company inventory. The recycled engines that are provided to trade industry buyers and owners of vehicles are frequently reduced in price to create cost effective vehicle engine replacements. The same day order processing and rapid freight shipments included with each sale help to raise the company standards of quality.