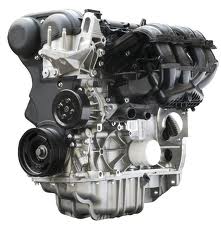 Part of the new price drop for online and offline orders is to help preowned vehicle owners receive a quality motor without the high price tag.
Danbury, Connecticut (PRWEB) January 11, 2013
The Ford Motor Company produces some of the most trusted motors inside of its vehicles in North America. The Remanufactured Engines for Sale company is now discounting its rebuilt engines for Ford pickup trucks. This price drop is expected to help truck owners, installers and companies that purchase secondary market engines for resale.
The trucks that have been produced over the past 30 years by Ford include the Ranger, F150, F250, F350, XLT, B Series and diesel counterparts. Millions of these have been sold and some of the vehicles still in use have reached the 100.000-miles or more benchmark. Replacing a truck motor can be expensive for a driver without warranty protection. Part of the new price drop for online and offline orders is to help preowned vehicle owners receive a quality motor without the high price tag.
The remanufacturing of automobile and pickup truck engines is one way that the lifespan can be increased for a used engine. The engineering process of OEM parts has helped to create more opportunity to purchase motors that are rebuilt by experts.
The RemanufacturedEnginesforSale.com company has invested into its technologies and engineering facility in order to build Ford, Chevrolet, Dodge and Jeep motors. Because this work is completed by in-house experts, the quality of the output can be compared to purchasing a brand new engine from a dealership.
Part of the new upgrades made at this company are separate from the warehouse and engineering additions. The price delivery method has changed and now includes easy to use online quote forms. These forms can be used by any person performing research on a particular engine type online. Basic information can be inputted into this quote system and pricing is generated by the company computer system. This new way of generating pricing for customers is expected to increase the amount of quotations that are generated by this company each year.
The foreign inventory has been increased at this company to provide a better resource for owners of non-domestic automobiles. The Honda, Toyota, Isuzu and Mazda lines have been added to provide a resource to purchase discounted motors. The start of these increases were announced in the fall of 2012 and the original news announcement can be found at http://www.prweb.com/releases/remanufactured-mazda/engines-for-sale-imported/prweb9954210.htm.
About Remanufactured Engines for Sale Co.
The Remanufactured Engines for Sale Co. owns and operates its own warehouse filled with foreign and domestic replacement motors that are custom built. The OEM builds and engineering that takes place daily at this company has helped to increase the final output quality of each motor. By lowering prices and expanding its distribution system, the Remanufactured Engines for Sale Co. now extends its shipments into all U.S. states as well as to Canada. By attaching warranty coverage to each build, this company has been able to assure all customers who purchase custom built automotive engines on the Internet.