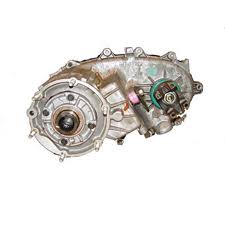 This includes the Borg Warner editions and these cases are expertly refurbished to like new condition before sale.
Boston, Massachusetts (PRWEB) February 16, 2013
Ford Motor Company produces some of the best-selling pickup trucks and SUVs currently offered in North America. The delicate parts that make up the drive train system in four-wheel drive vehicles includes a transfer case that is an essential part of these vehicles. The TransferCasesforSale.com company has expanded its online inventory to include rebuilt Ford transfer case assemblies. This includes the Borg Warner editions and these cases are expertly refurbished to like new condition before sale. More information can be obtained by visiting transfercasesforsale.com.
Technologies that have been created within the past 25 years have impacted the shifting patterns of vehicles. The creation of electronic transmission controls has led to all-wheel drive systems that are used in some Ford vehicles. Both the manual and automatic units that are produced have been added to the new rebuilt online inventory for immediate sale.
This inventory is open for mechanics, salvage companies and other businesses that depend on quality replacement parts. This online expansion also affects the sales that are made to the public.
Rebuilding transfer cases is a process that must be completed in a controlled environment using specific equipment and tools aside from the training used by a mechanic. These units are completely disassembled and put back together using new parts to ensure the end result is in a like new condition.
The TransferCasesforSale.com company has invested into the correct technologies to produce fully reconditioned cases for domestic and foreign manufacturers. These units represent the refurbished inventory now sold online.
As part of the rebuilding of Ford and other 4x4 automaker cases, the testing processes now offered by this company have been improved. Spin tests are now used after a build is complete to monitor the success of the gear ratios, springs, couplers and other internal parts. These tests are not supplied by all retailers prior to sale.
This testing program has been in place for the past few months and has resulted in higher quality builds and equally high customer satisfaction. The news report for the spin testing announcement can be found online at http://www.prweb.com/releases/rebuilt-transfer-cases-/now-spin-tested-for-sale/prweb10146998.htm.
About Transfer Cases for Sale
The Transfer Cases for Sale company purchases used 4x4 case assemblies and offers these for sale in combination with cases that are rebuilt. This retailer is now one of few in North America able to supply an inventory that supports the auto industry as well as the consumer industry. Editions from Ford, Chevy, Dodge, Land Rover, Mercedes, Hyundai and other automakers helps this company to supply an entire range of case assemblies. The Transfer Cases for Sale company supplies full warranty protection with every sale to ensure installations remain protected from damage or sudden case failures.