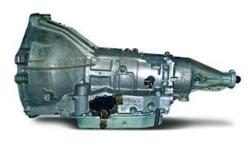 The GotTransmissions.com company now includes 24-month parts warranties with the majority of sales made online and offline.
San Francisco, California (PRWEB) January 09, 2013
The use of automatic and manual transmissions in vehicles is essential to the shifting patterns that drivers require. Replacing a worn or defective transmission is one of the ways that can improve the performance in any vehicle. The complete lineup of rebuilt Ford transmissions is now available from the Got Transmissions company online. This lineup includes the overdrive and standard edition units that are popular for replacement. These are offered as used or rebuilt gearboxes. More information can be found online at http://www.gottransmissions.com/blog/ford-transmissions/ford-fseries-4r70w-transmissions.
Ford produces cars, pickup trucks and SUVs along with concept vehicles each year. Each vehicle includes many of the same parts that are exchanged from model to model. Speciality parts like a transmission are not always compatible with like models due to new technologies that are developed each year. Finding a replacement gearbox can be an issue for a buyer without a resource to purchase online or offline.
The new inventory that is added for sale online is designed to provide a helpful resource for many of the common assemblies that are requested by buyers.
Parts warranties are important for buyers purchasing a preowned or reconditioned unit due to the high mileage that can be placed on these parts. While used edition units are common, the rebuilt versions offer quality and performance much like a new unit. These are generally the only editions that are found for sale that come with extended warranty terms. The GotTransmissions.com company now includes 24-month parts warranties with the majority of sales made online and offline. This measure is designed to provide extra buyer assurance.
The inventory upgrades to the Ford lineup are part of a broad plan to provide one of the largest inventories now searchable online. All brands, makes and models that are now sold online have been updated to include overdrive, manual, automatic and other technologies that are now requested by buyers replacing these units.
To make searching faster and easier, a new price delivery system is now in place. This delivery system features online quotations. Pricing can be obtained from this system to help those performing research to learn the sale price before deciding to place an order.
About Got Transmissions
The Got Transmissions company started selling online in 2007 and has built its company into one of the largest preowned and rebuilt suppliers of foreign and domestic transmission assemblies online. By attaching low price tags and offering to ship units for no charge, this company has been able to expand its company operations in the U.S. The Got Transmissions company offers parts warranties for a term of 24 months to ensure no breakdowns or issues happen during the coverage period for customers. Through selling to vehicle owners and B2B, this company is one of few now operating online and offline that provides used and rebuilt assemblies.