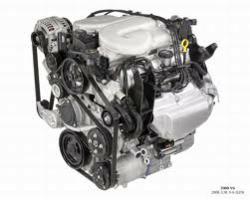 The reconditioned units that are sold by the RebuiltEngines.co company now come packaged with a 36-month warranty extension.
Houston, Texas (PRWEB) January 14, 2013
General Motors is the top U.S. automaker and its engine development program has kept this company in demand for its replacement motors. The Rebuilt Engines Co. is now shipping its rebuilt GMC engines for sale on the same day as customer orders are received. More information can be found online at http://www.rebuiltengines.co/gm/gmc-s15-blazer-43l-engines.
This faster processing time and shipment routing is expected to provide more value to each customer. The same day shipment program is designed to eliminate any delays that can happen between processing and actual shipment of each order.
GM produces pickup trucks, passenger cars, sedans and SUVs that are sold worldwide. The sales of new vehicles represents only a portion of the GM profits earned each year. The secondary market includes vehicles sold in used condition to dealerships and other buyers in the U.S. and Canada.
Since preowned vehicles can have higher mileage motors, the ability to replace these motors with one that can provide value and performance remains a top priority. The motors now shipped same day are designed to provide value and performance to General Motors vehicle owners.
Warranty coverage is one element that is important with any purchase of a motor. Most new engines receive 36 months of coverage to help protect against unforeseen issues. Many replacement motors that remain in preowned condition are without forms of warranty protection for an extended period of time. The reconditioned units that are sold by the RebuiltEngines.co company now come packaged with a 36-month warranty extension. This provides unlimited mileage and breakdown coverage to assure buyers of longevity and performance.
To go with the new warranty protection coverage, the same day shipment policy has been created. This new policy assures customers that all new orders are processed faster and shipped on the same day. This announced measure is expected to speed up the delivery time frames for all reconditioned engines that are ordered online or by phone at 1-877-630-3873.
The launch of the company website late last year has helped to provide a better resource for engine buyers online. New inventory is added on a rotating basis to ensure that all late model and classic editions are present. The addition of a customized quote form is now helping to generate instant pricing for I4, V6 and V8 motors online.
This quote system is in operation 365 days a year to make it faster and easier to receive accurate price quotes. The news announcement for the company website launch can be found online at http://www.prweb.com/releases/rebuilt-engines-for-sale/remanufactured-engines/prweb10194548.htm.
About Rebuilt Engines Co.
The Rebuilt Engines Co. made its mark offline for decades selling top motors to B2B clients. The launch of the online section of this company in late 2012 has helped it to reach more buyers of replacement motors on the Internet. By discounting its in stock inventory, this company has been able to build consistent stock levels that are now shipped inside the U.S. The Rebuilt Engines Co. provides warranty extensions for all of its custom builds to offer engine customers higher value, performance and a guarantee of excellence. The lineup of Dodge, Ford, Chevrolet, Jeep, Plymouth, GMC, Chrysler and import motors represented in the company warehouse is now available to search online.