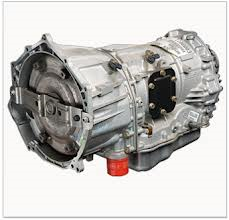 Our company has expanded through the 2013 year and plans to further expand our inventory types in the 2014 year in the U.S.
Lexington, KY (PRWEB) November 04, 2013
The GMC brand has remained a strong point of the General Motors company in the U.S. Transmissions for this vehicle series are now offered by one Michigan rebuilding company online. The rebuilt GMC transmissions that are now for sale at http://powertrainpros.com/rebuilt-gmc-transmissions are provided by the Powertrain Pros company for discount prices.
Automotive production in the United States combines a mixture of OEM and outsourced parts manufacturing by automakers. Buyers of replacement parts often search more than one resource to find a part that is a suitable fit for their vehicle.
The Powertrain Pros authentic gearbox units that are now for sale online provide the replacement solutions that truck and SUV owners can have difficulty finding through local dealers.
"Our company has expanded through the 2013 year and plans to further expand our inventory types in the 2014 year in the U.S.," said a PowertrainPros.com company source.
Names like the Sierra, Yukon and Denali are brands that are now popular in the U.S. for truck and sport utility vehicles. These units are separately manufactured by GM apart from the Chevrolet brands that often use the same engines or transmissions.
"We specialize in reconditioned units to give all buyers a choice between something close to an OEM installation when compared strictly against the value of a used condition assembly," the source included.
The Powertrain Pros company website now features a large percentage of the inventory that this company rebuilds in multiple automaker styles. New pages are added by the company staff daily to help catch up to the inventory changes that happen each day.
The toll-free number established this year for price quotations delivery and customer service remains available for U.S. transmission buyers. This number can be dialed for information of price quotes at 1-888-292-8807.
About PowertrainPros.com
The PowertrainPros.com company has constructed its facility in Michigan to be one of the premier rebuilding departments in the transmissions industry. This company specializes in Ford, Chevrolet, Dodge, Chrysler and more automaker brands of gearboxes. The PowertrainPros.com company promotes low pricing for its units for sale as well as attachments for warranty protection for consumers. This company is one of the few in the rebuilding industry offering a 24 months warranty plan that includes unlimited mileage protection. This company now offers access to its toll-free number to help support offline requests for inventory pricing and information.