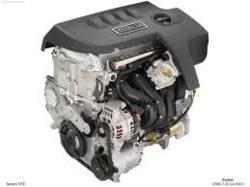 The reconditioned engines that are now added online include the VTEC and non-VTEC editions for customer sale.
Seattle, Washington (PRWEB) April 10, 2013
Honda is a leading import automaker and has developed engine technologies that are unique to this company. The CarEnginesforSale.com company has added rebuilt Honda engines for sale direct to buyers online. These reconditioned motors are designed for immediate placement into preowned vehicles. Details about this new inventory can be found at http://www.carenginesforsale.com/honda-engines/jdm-honda-engines.
Honda developed its VTEC technology for use in the Civic and Integra vehicles. This alternative technology helped this engine series to be a leader in the JDM market. The successful placement of the VTEC motors inside of these vehicles helped Honda to gain ground as an import automaker in all parts of the world. The reconditioned engines that are now added online include the VTEC and non-VTEC editions for customer sale.
The CarEnginesforSale.com website was created as a resource for buyers interested in hard to locate engines. Although newer refurbished engines are sold on this website, the hard to find editions from import and domestic automakers have helped establish this company as a trusted engine seller. The preowned inventory added online is now updated regularly with JDM and other engine types for rebuilt engine buyers to benefit.
The warranty program offered by this company has been changed to reflect the new Honda additions and others added this year. Because this company rebuilds all of its inventory, the program for warranties has been established for all buyers. A 3-year period is now offered as an incentive for each engine buyer. This parts protection has added another layer of coverage for each engine sold online or through the company contact number.
About CarEnginesforSale.com
The CarEnginesforSale.com company is a leading engine rebuilding company. The expert team of builders working for this company ensures that all output of OEM motors provides the high quality that installation companies and vehicle owners expect. The Ford, General Motors, Honda, Toyota, Chrysler and other automaker engine inventory held by this company provides the OEM editions that buyers search for online. The CarEnginesforSale.com company provides full warranty protection for all of its reconditioned car engines to extend the value that consumers receive upon purchase.