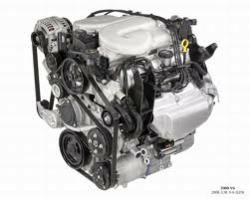 These additions offered for sale now include the General Motors produced V6 and V8 motors.
Danbury, Connecticut (PRWEB) January 17, 2013
Isuzu is one of the early pioneers in 4x4 technology and the sales of SUVs have helped introduce this brand worldwide. The RebuiltEngines.co company is now offering rebuilt Isuzu engines for online sale to owners of SUVs and engine installation companies. These additions offered for sale now include the General Motors produced V6 and V8 motors that were installed in the Hombre, Trooper and Rodeo. A reduced price is now attached to this inventory sold on the Internet. More information can be obtained from http://www.rebuiltengines.co/rebuilt-isuzu-engines.
Isuzu entered the U.S. market in the early 1980s and found its stride after a partnership with General Motors. The production and sale of various SUVs helped this company to be recognized as a leader in sport utility vehicle sales. The Vortec engine series was used in V6 and V8 sizes to help power the various Isuzu vehicles that were sold. The reconditioned units now added for online sale are OEM variants of the Vortec series and no modifications are added to boost horsepower or performance. These builds are pullouts or overstock units from actual vehicles.
The innovations in the remanufactured motors industry has allowed more accuracy for preowned units that are redesigned to operate like new ones. New calibration testing and digital measuring instruments are in use to achieve a higher quality rebuild. The RebuiltEngines.co company has invested into new technologies inside of its facility in order to raise the long-term usage of its motors. New machinery, tools and digital testing devices are now used with each build to provide a comparable replica of a new engine.
New customer incentives have been added for all online and offline orders to help provide a better resource for purchasing. A new same day shipping policy has been announced for the GM brand, Ford and other manufacturer units in stock. This new test pilot program is one strategy that is now used to provide more value to customers. This shipment incentive is expected to eliminate any unforeseen delays or delivery issues with shipped rebuilt motors. The news announcement for this new policy can be found on the Internet at http://www.prweb.com/releases/rebuilt-gmc-engines/rebuilt-engines-sale/prweb10319294.htm.
About Rebuilt Engines Co.
The Rebuilt Engines Co. relaunched its company website in late 2012 and has upgraded its customer services. New programs recently added include warranty packages, inventory expansions and more testing procedures for the 2013 year. This company holds one of the biggest remanufactured inventories that can be found for I4, V6 and V8 engines on the Internet. Through its low pricing and larger distribution channels, the Rebuilt Engines Co. is now reaching more customers who purchase reconditioned motors online. A recent upgrade to the online price delivery system is now making it possible for customers to obtain an engine price online without customer service assistance.