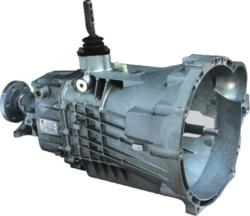 The expense of replacing a transmission in a compatible car, truck or SUV is now expected to be lower for buyers.
San Antonio, Texas (PRWEB) May 26, 2013
The secondary auto parts industry has been ruled by preowned parts for decades. New types of parts are now becoming popular and one national company is now expanding its parts inventory for buyers online. The RebuiltTransmissionsforSale.com company is now offering to vehicle owners rebuilt manual transmission units. These refurbished editions are built by hand and tested for accuracy before sale. The expense of replacing a transmission in a compatible car, truck or SUV is now expected to be lower for buyers. The available company inventory and pricing can be viewed online at http://rebuilttransmissionsforsale.com/rebuilt/rebuilt-transmissions-sale.
Automakers produce manual edition gearboxes as one alternative to the newer automatic versions. Both consumer and commercial vehicle types rely on manual units to provide more than variety. A miles per gallon increase is one of the benefits that the use of manual over automatic transmission types provides. While each automaker produces and outsources these units, locating a quality unit can be problematic for some buyers.
The reconditioned auto parts that are sold by some companies are providing more purchase options to owners of vehicles. The manual units that are now sold online can be found in Ford, Chevy, Dodge and foreign builds.
Buyers interested in purchasing units online can now benefit from using the RebuiltTransmissionsforSale.com company website. Along with customized pages for most parts in stock, this company has included an easy way to research pricing. The actual cost for rebuilding a transmission can fluctuate between sellers. The types of materials used, labor and acquisition methods for used units can increase the cost of each unit.
The improved system of quotes online is expected to provide the price information that buyers seek before buying decisions to purchase are complete. This company price tool is active online and a dependable method for obtaining company sale prices.
To go with the new quote methods in place, a new company toll-free number is now established for buyers. This new form of contact is expected to help more parts buyers in different areas of the country who prefer to call in advance of ordering. Customers who call 1-877-630-3874 now receive immediate access to customer service experts.
Parts matching, pricing and other information can be obtained through calling this newly established contact method. Shipment information can be obtained by including the zip code to each destination required when speaking by phone.
About RebuiltTransmissionsforSale.com
The RebuiltTransmissionsforSale.com company refurbishes transmission units that are built by Ford, Chevy, Dodge, Toyota and other automakers. This company has bulked up its inventory of units this year by including more styles of gearboxes requested by new and existing customers. The recent addition of manual transmission types is helping to provide better resources for buyers of replacement transmissions. The RebuiltTransmissionsforSale.com company employs a dedicated staff of auto industry specialists who provide the level of customer service expected from a professional company to buyers. The regular modifications to the company inventory helps ensure customer satisfaction levels are met.