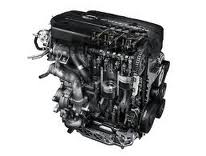 The reconditioned motors that are now stocked and sold to vehicle owners are reduced in price.
Seattle, Washington (PRWEB) January 20, 2013
Mazda vehicles include passenger cars, sedans and SUVs that are purchased and used by vehicle owners in North America. A preowned vehicle that is nearing the high mileage point could require a lower mileage motor to help preserve the natural life of the automobile. The Rebuilt Engines co. is now selling rebuilt Mazda engines directly to consumers online. This new move is expected to help owners of vehicles and companies that purchase to complete installations. More information can be found online at http://www.rebuiltengines.co/mazda-engines/rebuilt-mazda-626-engines-sale.
Mazda began its U.S. production in the late 1970s as Toyota and Honda were gaining ground domestically. The creation of the 626, RX-7, MPV and Miata helped to familiarize the buying public with these foreign produced offerings. While there are Mazda dealerships now in the United States, locating a motor for less than a dealer price can be challenging for an individual.
The reconditioned motors that are now stocked and sold to vehicle owners are reduced in price. This lower than MSRP pricing plan is one way the Rebuilt Engines company is helping buyers.
The repair work that can often be required for a preowned motor can be limited due to a reported shortage of foreign trained auto mechanics. The technologies that are used in foreign vehicles can differ from the ones that are created domestically. Specially trained workers are required to analyze, test and fix problems if they arise. The new warranty extension program now offered with each online or offline sale is designed to remove the process of finding a qualified service center. Buyers that buy replacement motors can now receive a no cost extension of the warranty for a 36-month time period.
The Mazda offerings in I4 and V6 versions represents the foreign inventory at the RebuiltEngines.co company. The domestic side of the company has recently added the Vortec, Gen III and IV motors in the Chevrolet brand. This General Motors upgrade is one that includes passenger cars, pickup trucks and SUV motors for direct sale. These are presented as one additional way that buyers can use to find a replacement motor instead of going directly to automotive dealerships. The news announcement for this measure can be located at
http://www.prweb.com/releases/rebuilt-chevy-engines/remanufactured-engines/prweb10295558.htm.
About Rebuilt Engines Co.
The Rebuilt Engines Co. distributes replacement motors that are reconditioned by experts to all states in the U.S. and to Canada. The domestic and foreign inventory that is held by this company is now one of the most resourceful on the Internet. The measures that have taken place over the past 36 months have helped to position this company as a recognized industry leader. The 4-cylinder, V6 and V8 motors that are stocked by the Rebuilt Engines Co. come with generous warranties, receive same day shipping and are priced less than most retail prices online. Through various customers incentives, this company now grows its business annually.