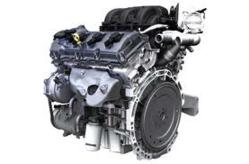 As a alternative to these types, the RebuiltEngines.co company is applying a 3-year protection to each unit sold.
San Francisco, CA (PRWEB) January 23, 2013
Buying traditional retail products online is not as challenging as purchasing an item that weighs hundreds of pounds. Large auto parts like engines produce a challenge that not all retailers can handle successfully. The RebuiltEngines.co company has created a new same day shipment policy that is applied to all makes and models that are in stock. This policy makes it possible for all rebuilt motors for sale to be shipped instantly after orders are processed. More information can be found online at http://rebuiltengines.co.
A remanufactured or rebuilt motor gives buyers the opportunity to replace a defective or worn out engine with something similar to a new one. The replacement price of a motor purchased from an automotive dealership can exceed the price of the average used car. The reconditioning of a motor involves restoring the OEM value that has been lost with high mileage and degrading of parts.
The restored units that are now sent out on the same day are built by an in-house team of mechanics who service all domestic and foreign units.
The secondary market industry has room for new, used and rebuilt motors that are stocked and distributed by retailers in the U.S. While many vehicle owners prefer a used unit due to the low price, these generally have high mileage and have not been serviced to improve the longevity after installation is complete. As a alternative to these types, the RebuiltEngines.co company is applying a 3-year protection to each unit sold online and offline. This is delivered in the form of a respected warranty.
The new warranty terms are immediately applicable to all units that are now stored in the company warehouse and awaiting shipment. This no fault protection provides an unlimited mileage guarantee for the duration of the term of coverage. The launch late last year of the redesigned company website has helped make purchasing these new warranted engines easier for consumers.
The updated search feature online has helped to produce a categorized offering of all inventory. The original news release announcing the website launch can be found at http://www.prweb.com/releases/rebuilt-engines-for-sale/remanufactured-engines/prweb10194548.htm.
About Rebuilt Engines Co.
The Rebuilt Engines Co. is one of few automotive retailers online able to supply foreign and domestic engines to the general public and the trade industry. This company has a decorated history selling motors offline and has recently relaunched its company website online. The discounts that are provided with each sale made from the growing inventory helps to provide a low cost incentive for buyers of motors online. The Rebuilt Engines Co. supplies 3-year warranty protection to help all purchasers of each automotive engine that is shipped inside the United States. Through testing and development, all builds that are provided meet OEM standards for measurement and quality.