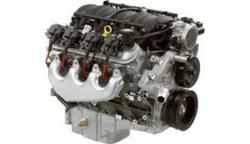 The remanufactured units that are now for sale online offer OEM replacements without the price tag of purchasing new motors.
Danbury, Connecticut (PRWEB) January 13, 2013
The Rebuilt Engines Co. is now selling rebuilt Plymouth engines online. These units are now available to vehicle owners, body shops, mechanics and others purchasing a reconditioned motor online. The entire lineup of the Plymouth brand is now offered for direct sale to provide a trusted resource online to find quality engines at below MSRP prices. The in stock rebuilds can be found in the company inventory at http://www.rebuiltengines.co.
Various Plymouth models were produced and released through the Chrysler corporation. The investments made into the passenger cars and sedans helped to promote these vehicles in the U.S. and Canada. The engineering and development that was put into these vehicles helped to make the Plymouth brand a household name. The remanufactured units that are now for sale online offer OEM replacements without the price tag of purchasing new motors.
High mileage is one of the elements that can quickly deteriorate automobiles, trucks and SUVs. Replacing a high mileage motor can be completed cost effectively although few options exist when it comes to finding warranty protection. Many of the auction websites that are now selling preowned motors do not include warranty protection for buyers. One way that the RebuiltEngines.co company is helping to improve buyer assurance is with its warranty program.
New 36-month warranties are now attached with the sale of all in stock units. This additional incentive is one way that buyers or installers can feel more confident about making purchases online or offline without hearing engines prior to vehicle startup. The new online price quote system that is provided to generate pricing now includes full information about the warranties that are offered. This information is also provided through phone quotations from the company toll free number at 1-877-630-3873.
The brand new quote system can be accessed online at http://www.rebuiltengines.co/blog. This system is designed to provide an alternative for customers who prefer to collect research information online without the help of a trained customer support staff. This new form is accessible online 365 days a year and pricing is automatically distributed upon use.
About Rebuilt Engines Co.
The Rebuilt Engines Co. relaunched its company website in late 2012 to better serve those purchasing on the secondary engines market. This company provides its complete line of motors for reduced prices to the trade industry and general public. The pricing that is attached with each custom built unit is among the lowest in the industry for a genuine build. The Rebuilt Engines Co. company offers unlimited engine mileage warranties with each online and offline sale to provide customers with extra levels of assurance before and after installations are completed. Online quotes are now possible through the company website.