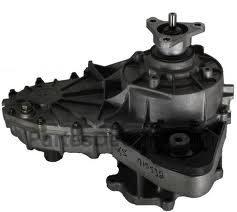 This new spin testing is effective immediately and applies the current inventory of transfer cases that are now in stock.
St. Louis, Missouri (PRWEB) November 18, 2012
Rebuilt transfer cases that are sold from http://www.transfercasesforsale.com are now spin tested before sale. This 4x4 transfer case retailer has announced this new change to help improve the quality of all rebuilt units. These new spin tests are designed to verify that gear ratios are correct as well as help detect signs of internal defects. This new spin testing is effective immediately and applies the current inventory of transfer cases that are now in stock.
The installation of a rebuilt transfer case is designed to be an alternative to a brand new unit. These refurbished units are built to provide the same performance that a new unit provides but at a reduced price. The process of rebuilding an entire assembly is one that typically takes place inside of an equipped facility.
The TransferCasesforSale.com company is one example of a retailer that is able to rebuild assemblies from domestic and foreign automakers.
The creation of the 4x4 system has helped to increase SUV sales due to the on-road and off-road capabilities. Some of the most popular automakers in the world have developed versions of the 4-wheel drive or all-wheel drive system for use in modern vehicles.
The transfer case is one of the most important elements in these automotive systems. The Transfer Cases for Sale company was one of the first retailers apart from auction websites to sell rebuilt units entirely online.
One drawback to parts buyers that purchase used automobile parts online is the verification of the quality. Some sellers use stock photographs and descriptions when describing the quality of the parts in stock. Buying parts online does come with a level of risk if the parts cannot be verified before sale.
One way that the TransferCasesforSale.com website is improving its component quality is through monitored inspections. All parts that are purchased now go through phases of internal and external testing to determine the quality before the parts are put into the warehouse inventory.
The new spin tests and mechanical testing that is performed is part of a series of upgrades that have been initiated for customers of the Transfer Cases for Sale company. A free shipping offer was created earlier in 2012 for all in stock drive train part assemblies. This free shipping incentive has now been extended to help buyers of rebuilt or used parts save additional money on Internet or offline purchases.
More information about this free shipping offer can be found here at this link http://www.prweb.com/releases/ford-transfer-cases/sale-free-shipping-online/prweb10066720.htm.
About Transfer Cases for Sale
The Transfer Cases for Sale company first launched its company online in 2009. The experts that own and operate this company have decades of experience in the automotive parts industry. The 4x4 drive train parts assemblies that are sold daily through this company are shipped to vehicle owners and businesses that perform new parts installations. The Transfer Cases for Sale company has upgraded its services to include a new and improved online quotation system. This quote system now gives out pricing entirely online at the click of a button.