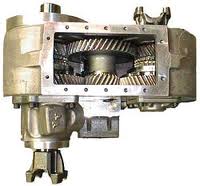 Purchasing parts from secondary sellers is common and high mileage can be one of the factors considered.
Minneapolis, MN (PRWEB) May 31, 2013
Warranties in the used automotive parts business can be hard to find for some buyers. Many parts include high mileage and the assurance that a warranty provides is not included in sales by most sellers. The TransferCasesforSale.com company rebuilds 4x4 case assemblies for import and domestic vehicles and is now extending its warranty terms. This company has established a two-year parts warranty plan for all of its rebuilt transfer cases in stock. This company hand builds its units and now protects each build for a longer duration at
http://www.transfercasesforsale.com/rebuilt-transfer-cases.
The placement of the drive train assembly in SUVs and pickup trucks is designed to control the gearing mechanisms that provide the off-road power. These units can be expensive to repair and to replace depending on the source that vehicle owners use. Purchasing parts from secondary sellers is common and high mileage can be one of the factors considered.
The new warranty terms that are offered for the reconditioned case assemblies are in combination with a lower than suggest retail list price. This new price structure is expected to stay in place for the duration of the year. This price drop is one of many new additions that are offered to buyers at the Transfer Cases for Sale Co.
A series of changes to the parts portion of the company website has resulted in better research for buyers. New case assembly pages have been written and are now published online. It is the information that is included on these pages that can be used to help buyers understand the quality provided with every sale.
"Each part now in stock has its own dedicated page," a source from the TransferCasesforSale.com added. The introduction of these pages is designed to provide the same level of assistance that could be acquired from using the toll-free company number. "Buyers are now informed of the parts in stock, quality and other data prior to making a buying decision," concluded the source. New pages are created for each added part to the inventory and updates are provided when needed as information changes for each part in stock.
Along with the new company pages, the system for quotes has been changed this year to provide faster service. Along with the company toll-free number for offline use, this company has installed a quote system online. This one-touch system offers easier access to the company inventory and pricing online. Buyers now receive an immediate price for any in stock transfer case in foreign or domestic builds.
About TransferCasesforSale.com
The TransferCasesforSale.com company is a leading seller of 4x4 transfer cases online. This company supplies its used and reconditioned inventory to buyers in all parts of the United States. Through agreements with suppliers, this company has been able to maintain a lower than average price structure. The low mileage editions that are held in the company inventory are now guaranteed with a warranty protection plan. The TransferCasesforSale.com company maintains its shipment incentives that have been put in place to benefit all online and offline orders. This company launched its website in 2010 and has made annual improvements to streamline the ordering and research process for 4x4 drive train parts.