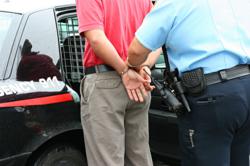 Miami, FL (PRWEB) May 31, 2013
CriminalFaces.com, the leader in providing comprehensive arrest records online to the public, announces it now has access to more than 1.2 million arrest records found in multiple states and counties. Concerned residents can utilize this site to quickly examine mug shots, charges and other information about the most recent arrests recorded by law enforcement offices in their area.
This public records site has recently expanded the number of states and counties where it can provide arrest records. This provides an easy way to quickly scan the most recent arrest information without the need to visit several different public record, newspaper and law enforcement websites.
Complete Arrest Information
CriminalFaces offers access to arrest records filed by state and county, so users can choose to view arrests from a very local area or the entire state. Covered areas have recently been expanded to now include a total of 32 states. The site collects and distributes information such as the name, birth date and address of the arrested individual; mug shots; physical descriptions; date and time of arrest; case number; bond amount; charges filed and arresting agency.
A Tool for Concerned Citizens
This information can help to determine whether a missing loved one had a run-in with the law, or even whether a neighbor or new acquaintance has recently been arrested. More importantly, anyone living in a covered area can browse recent arrests to stay abreast of what is happening in their community and neighborhood.
Arrest records at CriminalFaces are consistently updated with the most recent information for an area, providing an excellent resource for identifying recently arrested individuals. A quick glance at recent arrest records on the site will provide more information about any questionable character in a neighborhood if they have recently been arrested.
If someone is preparing to move to or visit another county or state, they can also utilize the arrest records at Criminal Faces to learn about recent arrestees. This can help them determine the safety level of an unknown area, the most common types of crimes committed there, and even become familiar with the faces of those arrested for these crimes.